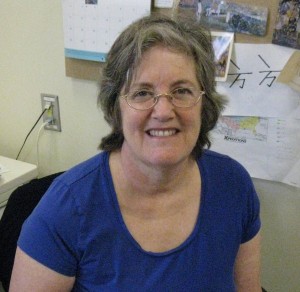 The Massachusetts Library System is delighted to announce the selection of Sue Kaler to fill the new position of Interlibrary Loan Manager. This new position marks another critical step in the transition to in-house mediated interlibrary loan service.
Sue has a distinguished history of service in resource sharing. She provided interlibrary loan services for Houghton Mifflin Publishing while in library school, specialized in interlibrary loan training at NELINET and oversaw ILL as Assistant Director/Head of Reference at Wheelock College. For the past sixteen years, Sue has served as Interlibrary Loan Supervisor at Wellesley Free Library, providing mediated ILL service to member libraries in her region and now statewide for the Mass. Library System.
Sue is planned to begin her work as Interlibrary Loan Manager on January 2. Once on board, Sue will be instrumental in planning for a smooth transition to in-house mediated ILL and building an ILL staff here at the Massachusetts Library System.