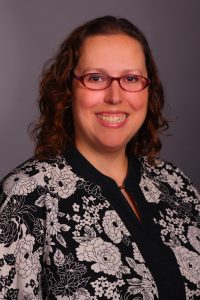 MLS is pleased to announce that Michelle Eberle joined the MLS team as a Consultant on September 9.  Please join us in welcoming her to MLS.
She brings strengths in serving several types of libraries, youth initiatives, training and outreach. She will be working with members providing both continuing education and advisory services. Michelle was most recently at the National Network of Libraries of Medicine, New England  Region (NN/LM NER). She also has experience with grant writing and management, health literacy, and marketing and promotions.
Michelle can be reached at:
michelle@masslibsystem.org
Welcome, Michelle!