This week's MLS Member Community Engagement Success Story features an interview with Ellen Dolan (Director) and Priya Rathnam (Assistant Director) of the Shrewsbury Public Library.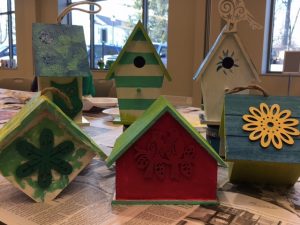 Tell us about your community partnership.
The Shrewsbury Council on Aging sponsors a town-wide group called the Community Outreach Partnership Program, whose mission is to bring people from all sectors of the community together to consider ways to improve the health and wellbeing of elders in Shrewsbury. The library has been a participant in this group since its founding. When we decided to apply for the LSTA's Innovative Open grant program, we researched memory cafes; downloaded the Memory Café toolkit; visited a Memory Café in Marlborough; attended a networking group for directors of memory cafes; and invited professional speakers from the Central MA chapter of the Alzheimer's association to educate us and the public.
How did you connect with your community partners?
We organized staff training on how to interact with people with dementia and the training workshop was at one of the skilled nursing/assisted living homes in the community. Just before the launch of the Memory Café, we sent out flyers to the Senior Center, local churches, libraries in neighboring towns, and assisted living centers. The Outreach Librarian also took flyers to the places where she delivers materials.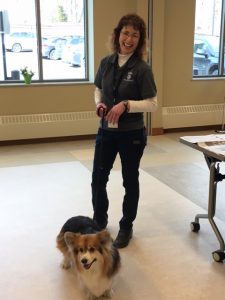 How did the collaboration benefit your library and your community partner?
The Shrewsbury Library has programs and services for people of all ages, demographics and socio-economic backgrounds. We offer early literacy programs; storytimes for infants, toddlers, and preschoolers; educational and fun STEM activities for elementary and middle school age children; art and craft activities for teens; trivia and other fun events for young adults and families; information literacy for adults; literary, cultural and recreational programs for adults. But we observed that some of our older patrons had stopped visiting the library either due to their own frailties or because they were caregivers and could no longer bring their loved ones to the library. We tried to target this group of people for whom socialization is a key need and tried to provide a welcoming space for them. So, we are serving a special group and we notice that some of the visitors at the Memory Café are people who might not otherwise have visited a library. The Memory Café complements the other activities offered by the Council on Aging. It helps make the wider community friendly to people with dementia or their caregivers.
What impact did the partnership make in your community?
A section of the population that previously may not have come to the library is now discovering the library and its resources. And people with dementia and their care partners now have a friendly, comfortable place to socialize and connect with others.
What advice would you give to a librarian interested to cultivate a similar partnership?
● Reach out to local municipal agencies, ethnic organizations, senior and assisted living homes, nursing homes, the medical community, veterans' groups and faith communities and seek their partnership.
● Visit a memory café and attend the Percolators group – a networking group of coordinators and directors of memory cafes in MA.
● Focus more on the socialization aspect of the café and less on the activities – an empathetic person and willing listener will make a good coordinator.
● Music is really therapeutic, so seek out volunteers in the community who might be willing to share their talent and time!
~Interview with Ellen Dolan, Director, Shrewsbury Public Library
Priya Rathnam, Assistant Director, Shrewsbury Public Library