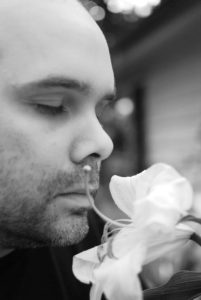 Come join us on May 3rd from 11:00 AM to 2:00 PM as we welcome Gene Ambaum of Unshelved for a day of laughing and learning. Gene will deliver two renowned keynote addresses at the Albert Sherman Center Auditorium at the University of Massachusetts Medical School in Worcester. He will also have a book sale/signing during breaks.
11:00 AM – Surviving the Public: Customer Service the Unshelved Way
Tough customers got you down? Let Gene teach you how to stop worrying and learn to enjoy difficult people! The program will focus on the Unshelved approach to customer service: the customer is seldom right. Most customer service interactions can be enjoyable if you have the right frame of mind. Or, failing that, at least you can have the last laugh.
12:00 Noon – Join colleagues in the Sherman Center Cafeteria for lunch; bring your own brown bag or purchase your meal in the cafeteria.
1:00 PM – A Funny Thing Happened on the Way to the Library: an Unshelved Tour of a Suspiciously Familiar Workplace
If you work in libraries you know that sometimes you have to laugh or else you'll cry. In this keynote we deliver the laughs as we take you on a tour of the Mallville Public Library. The staff and patrons are instantly recognizable, and give you a unique opportunity to gently laugh at yourselves and the people you work with on both sides of the desk. Gene will deconstruct some of Unshelved's greatest hits, and tell some of the true-life stories that inspired them as well as a few he had to leave out.
Register here. Seats are filling quickly, so don't delay.