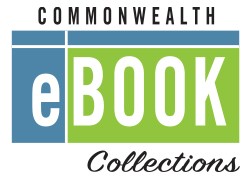 The Commonwealth eBook Collections eBooks, eMagazines and Streaming Media RFP is moving ahead. We need your input to ensure that we make this program the best it can be!
Three Ways You Can Help!
1. Read the proposals.
There are some surprises!
2. Watch presentations.
You can watch any time.
3. Try the products.
Trials are open until November 17.
About the RFP… MLS issued the eBooks, eMagazines and Streaming Media Solutions RFP on behalf of Commonwealth eBook Collections in August and received responses from 16 vendors. Commonwealth eBook Collections expects to make decisions in December, to recruit participation in February and to launch new products in July.
Respondents… Baker & Taylor, BiblioLabs, Bibliotheca, Britannica, DPLA, EBSCO, Gale, ITMS Group, JSTOR, Library Ideas, Mackin, Odilo, Overdrive, Plympton, ProQuest, Recorded Books