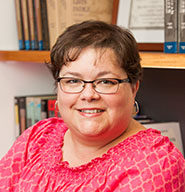 Our amazing Gale trainer, Stacey Knibloe, is coming to town!  Don't miss your chance to learn the ins and outs of Gale from one of the best.  Register now!
Show times:
October 30 in Northampton at 1:30 and 4:30
October 31 in Marlborough
November 1 in Methuen at 1:30
November 2 in Pembroke at 1:30 and Kingston at 4:00

Each session will include gift card giveaways and, at the end of the week, we'll have a drawing of all attendees for an Amazon Echo Dot!
Can't make it to the live show?  Access recorded webinars anytime, anywhere!