It's that time of year to tell us what you think about the statewide databases. Your feedback is important and your input is critical to our ongoing efforts to make MLS a valuable resource to our members.The survey should take no longer than 10 minutes to complete.
Click here to take the Statewide Database Survey.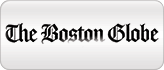 Stay up to date on all things statewide databases! Visit our MLS guide for help and support. To attend an upcoming training session click here. It's never too early or too late to learn about these resources!