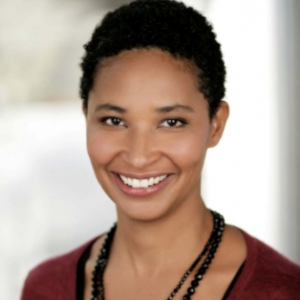 On Tuesday, October 17 over 160 librarians from Massachusetts, Rhode Island and New Hampshire attended the 9th Annual MLS/RIOLIS Teen Summit to share, learn, and discuss all things teen services. The day began with a keynote by Danielle Allen, Ph.D., James Bryant Conant University Professor and Director of the Edmond J. Safra Center for Ethics at Harvard University. Dr. Allen's work with the Youth Participatory Politics Research Network was the reason she was chosen to speak at Teen Summit. Attendees were given a thought-provoking introduction to the Network's "10 Questions for Change Makers", a framework to help youth determine their ability and place in civic engagement. In addition to her work researching youth participatory politics, Dr. Allen is also an author. She spoke briefly about her new book, Cuz: the life and times of Michael A., the story of Dr. Allen's cousin who, as a teen, was caught in a cycle of violence and incarceration.
The majority of the day-long conference consisted of break-out sessions on hot-topics in teen services. Participants were able to choose from sessions on great adult graphic novels for teens, breaking mental health stigma, providing safe spaces for teens, and creating social justice zines. The final session of the day was an ignite-style panel of program ideas for all types of library settings, from large-scale events like a Harry Potter party, to library-classroom collaborations in a high school. Feedback for the sessions was positive, with librarians saying the day included a "great selection of topics, breakouts, and panel speakers" and that they "always feel inspired after the Teen Summit."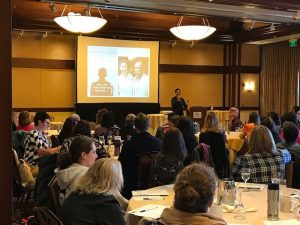 Massachusetts Library System (MLS) and the Rhode Island Office of Library Services (RIOLIS) would like to thank all the librarians and experts who made Teen Summit possible, with an especially warm thank-you to Eduporium, our coffee sponsor and Tech Petting Zoo host. The MA-based company is a reseller of STEAM and MakerED innovative technology, providing kits and support to schools and libraries.
To read more about the 2017 Teen Summit, and to find handouts from the sessions, visit our LibGuide. We hope to see you all next year at our 10th Annual Teen Summit!