The IDEAL program is well underway. We have had two informative sessions with engaged and excited participants. Read on to learn more about the sessions so far.
Session  1: Getting Comfortable with your Statewide Databases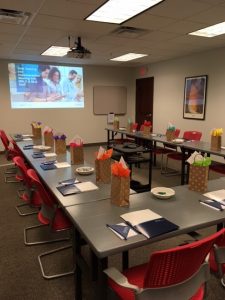 In this session, Stacey Knibloe, Implementation and Training Consultant from Gale educated us on the wide range of Gale resources available. IDEAL participants spent significant time learning and understanding which resources to use when and for which particular audience. We also explored some of the new resources that are available to us such as the InfoTrac Newstand and Small Business Resource Center. An interesting tidbit everyone learned is that Biography in Context resources has a loose definition of biographies. We found werewolves and bank robbers as job occupations!
Session 2: Expanding the Reach of Your Statewide Databases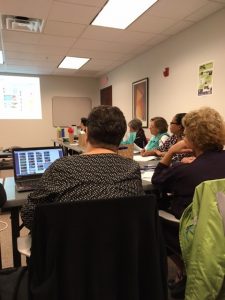 In our second session, participants delved into resources to explore some of the hidden gems of the Gale databases. The group uncovered letters to candidate Lincoln in U.S. History in Context and viewpoint essays in both World History in Context and Global Issues in Context. We also learned about Gale personas (like gardeners or small business owners) and discussed which resources would be most appealing to different groups of library users. Another interesting detail learned from this session is that there are science experiments in the Science in Context resource. This session was also lead by Stacey Knibloe.
There are three instructional sessions left:
Session 3: Digging Deeper with your Statewide Gale Resources
Session 4: A Crash Course in Social Media
Session 5: Marketing Campaign Basics and Crafting the Message
Keep an eye out for more updates to come!