In the fall, MLS held a series of Social Services Forums to bring members together to talk about issues facing our communities and to explore potential partnerships.  At our first forum, Christina Connolly from the Worcester Public Library (WPL) shared the WPL's experience with responding to the social services needs of their patrons.  Thank you to Christina for her interview, the first in a series featuring library/social service partnerships.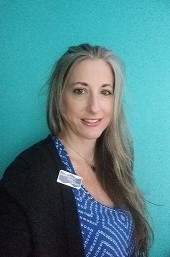 What moved you to connect your patrons with community services?
Christina Connolly: As in all public libraries across the country, there is a population of "regulars" that visit the Main Library in downtown Worcester; people who come in nearly every day to spend time in a spacious, peaceful, and safe environment staffed with friendly faces. Sometimes these patrons read, sometimes they watch movies on the computer, sometimes they quietly socialize with their peers, and sometimes they do nothing but pass through and the librarian who greets them with a smile is the one person to acknowledge them that day.
Many of our regulars do not have permanent homes and have been couch surfing or shelter hopping for years, but somehow, they survive.  As a certified resume writer, I've enjoyed the unique opportunity to regularly sit down with many of these patrons in a one-on-one capacity and discuss their pasts, presents and futures while strategizing job searches and building resumes.  Listening to their histories and plans against the context of their day-to-day living is what inspired me to learn more about available community resources and services to aid them in gaining basic things like sustainable housing and job stability. After all, there's nothing sweeter than a success story!
Please tell us about the WPL's Social Services Workgroup.
The Public Services reference team at WPL consistently works to provide for the needs of the people in our community, reaching beyond traditional library services to support a diverse patron base. Therefore, it only made sense to create a team of librarians whose goal was to become familiar with social service resources in the area, and in turn, educate the rest of the staff. We began as a group of four and visited over a dozen local agencies, including but not limited to, Workforce Central, City of Worcester's Department of Health and Human Services, Salvation Army, Genesis Club, and Community HealthLink's Homeless Advocacy Outreach Program.
We have participated in several local events, such as Worcester Cares About Recovery Day and Central Massachusetts Housing Alliance's annual meeting. We are currently participating in an National Library of Medicine grant with AIDS Project Worcester and the UMass Medical Library to augment area print and e-resources for those affected by HIV/AIDS. Through efforts like these, we have created working partnerships with outside agencies that have allowed us to make smarter referrals and also to promote our own services–a win-win.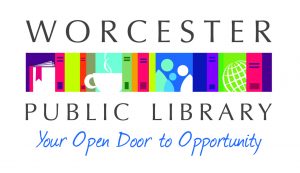 What resources, services, or programs does the WPL offer to help patrons in need?
Adding services and connecting patrons to external community resources has been a major focus in recent years. First and foremost, as a free and open public space, the library has become an information hub for the homeless and other underserved groups, connecting them to food pantries, shelter, medical care, and other support services. We offer take-away brochures listing resources, as well as an online guide that directs users to resources in the following topics: Addiction and Recovery, Clothing, Domestic/Sexual Violence Support, Emergency Shelters, Employment and Career Development, Food Pantries, Housing Resources, Legal Services, Medical and Mental Health Services, Reintegration Programs, and Veterans' Assistance.
On a monthly basis, EPOCA (Ex-Prisoners Organizing for Community Advancement) holds CORI sealing classes, and an attorney from Community Legal Aid's CORI and Re-Entry Project holds a monthly drop-in session.  Approximately half of WPL's workforce is trained in administering the opioid-reversal drug Narcan, as was highlighted just last week http://www.telegram.com/news/20171230/narcan-plays-increasing-role-in-fighting-opioid-in-worcester.  At WPL, it is the combination of a supportive administration and a concerned frontline that has resulted in a very engaged staff, always willing to learn more about pertinent resources and share that knowledge with patrons in need.
What other reflections would you like to share?
Our primary goal as librarians has always been to provide relevant information to improve people's lives; as a profession, we pride ourselves on being responsive to patron-driven needs. Although many people outside the library field may be shocked that librarians are dealing so closely with issues such as homelessness and drug addiction, becoming more educated and offering social services resources is really no different from what we have always done. We are simply striving to fill an information need as perceived from behind the service desk and, of course, among the patrons.
Interview with Christina Connolly, Public Services Supervisor Programming, Worcester Public Library
Interviewed by Michelle Eberle, MLS Consultant