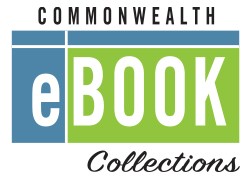 We are pleased to report that the Commonwealth eBook Collections Steering Committee has completed its deliberations on the eBooks, eMagazines and Streaming Media Solutions RFP process that began in July.  At this time, the committee has asked MLS to begin negotiations with Overdrive and EBSCO which would become the new offerings of Commonwealth eBook Collections beginning July 1, 2018.
It is still early in the process as MLS needs to conclude negotiations, and there is considerable work ahead.  MLS expects to release more detailed information with members in February about the new offerings, the transition and the enrollment process.
MLS thanks all who participated in the process by reviewing technical responses, viewing product demonstrations, participating in trials, testing for accessibility and providing direct feedback.  It wouldn't be possible without our members and our partners!  MLS is also grateful for all the support from our current vendor partners and for all the vendors that put time and effort into their responses to our RFP.