We are excited to announce the 1 in 5 Disability Essentials in Your Library webinar series, a continuation of the 1 in 5 program. Please join us, webinars are free and suitable for all.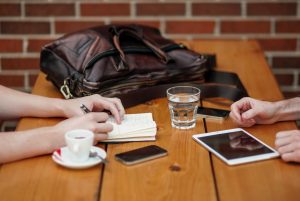 Tuesday, January 30, 12-1pm
Accessibility and Electronic Resources: A Case Study on Evaluating eBooks
Register Now!
Vendors often claim that their products are accessibility-compliant and easy to use, but is that really true? In this session, we'll examine some ways in which you can evaluate your electronic resources for accessibility and usability. Using the context of eBooks, we'll discuss rubrics, VPATs, and the do's and don'ts of accessibility testing. Libraries with dedicated accessibility software may find this session the most useful but with accessibility features built into smartphones and devices, library staff members from all library types are encouraged to attend.
Learning Outcomes:
• Introductory knowledge of accessibility in libraries
• Methods for evaluating accessibility of electronic resources in libraries
• Lessons learned from a case study of live-testing eBooks for accessibility
Speaker: Tressa Santillo, Electronic Resources Coordinator, Massachusetts Library System
Monday, February 12, 2-3pm
Disability on the Shelf: Looking for Representation in Library Collections
Register Now!
When asked, we all can think of a book, movie, or TV show that features a disabled character, but we don't often think about the representation itself. With diversity and representation increasingly a part of our Collection Development practices, it is important we don't continue to overlook this aspect. In this webinar, we invite participants to learn about disability, to gain an awareness of representation, and learn vocabulary and resources to evaluate materials.
Learning Outcomes:
• Introduction to disability as a facet of diversity representation
• Concepts of disability
• Awareness of tropes, stereotypes, and representation in popular media
• Vocabulary to discuss and evaluate materials
• Resources
Presenter: Tegan Mannino, Circulation Supervisor & Cataloger, Monson Free Library
Save the Dates!
Monday, March 12, 10-11am
Is Everyone Invited? Accessible Events at your Library
Tuesday, September 11, 12-1pm
Autistics in the Library: How Libraries Can More Effectively Serve Patrons and Employees on the Spectrum