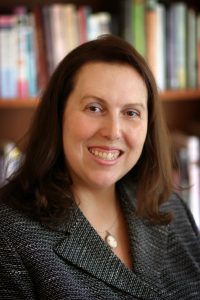 Technology disruption has made it critical for libraries to develop strategies to be future-ready.  We've seen a rapid adoption of smart voice assistant devices such as Alexa this past year.  I'm sure you continue to hear from family and friends that they can find any information they need on Google. And the Pew Research Center recently reported that a quarter of American adults said they haven't read a book in whole or part in the last year.  On top of that, our country is in-crisis faced with an increase in racism, income inequality, stress, gun violence, and political division.  What do these issues mean for the future of our libraries and our communities?  How can libraries respond to not just remain relevant and essential, but to become positive change agents for social justice? What do we need to do to prepare our libraries for a successful future?
Strategic planning!  Strategic planning is a key process to prepare for a successful future.  It's common knowledge that the MBLC requires a strategic plan in order for a library to qualify for LSTA funding or construction grants.  Maybe your library is not interested in these two opportunities?  Then, why should you still use strategic planning? For three important reasons:
Planning empowers your library to make the greatest impact possible by developing a mission, vision, goals, and objectives to guide your activities.
Planning helps you tailor services to meet the specific needs of your community.
Planning cultivates devoted and enthusiastic champions for your library.
Strategic planning will guide your library's future through creation of a livable, breathable document created in collaboration with your community.  A strategic plan serves as a map for your journey, not a rigid policy.  When you create or update your library's mission and vision, it helps you identify where to invest your resources for new initiatives, services, and programs to make the maximum impact and community benefit. By specifying goals, measurable objectives, and activities, you chart a course to guide your decisions, identify the most critical services and programs to support and implement, and improve staff performance.  Strategic planning is essential for change management.
By getting to know the specific needs of your community during the strategic planning process, your library will be able to create tailored services and programs that best serve your local needs.  You can assess your community's needs in a variety of ways including research, surveys, forums, and conversations.  Strategic planning will help you identify your library's strengths and untapped opportunities, and create a community-centered plan of action.
Strategic planning develops champions, allies, and friends!  People love to share their opinions and be a part of the process. The process helps you further connect with devoted patrons, identify opportunities to build your patron-base, and cultivate new library users.  Developing a strategic planning task force with diverse representation from your community and/or hosting forums will help you create the most effective and beneficial plan, while generating good will and enthusiastic champions.
Are you ready to get started with a plan or is it time for you to update your plan?  Did you know that Massachusetts Library System provides consultation for strategic planning for all types of libraries?  You can reach out to Kristi Chadwick, April Mazza, and me.  To get started, take a look at the MBLC's Planning site and especially the parts of a strategic plan.  Also, check out the MLS Strategic Planning for Libraries resource guide with tips, tools, and even sample plans.
The Massachusetts Library System is offering two workshops this spring to help you prepare to start your strategic planning process or brush up on your skills. Interested?  Register now to attend the Eating the Elephant:  Strategic Planning for Your Library and the Facilitation Techniques for the Strategic Planning Process workshops offered at various locations throughout the Commonwealth. Hope you can attend!
Strategic planning guides your library on a clear path to a successful future!
By Michelle Eberle, MSLIS, AHIP