Libraries are used to helping patrons find treasures on their shelves, but did you know there are local libraries helping patrons find treasure outside of their walls?
Treasure hunting is a popular summer activity, especially for communities near beaches. In response to this demand, local libraries in Massachusetts have added metal detectors to their collections. If you're considering getting a metal detector for your library, you'll be interested in the tips they've picked up.
Cost is not much of an issue: the average metal detector costs less than $100, and the advantage of integrating with summer programs and meeting community needs has far outweighed the cost for the libraries currently participating. What most libraries have struggled with is how to package the detectors, how to decide on restrictions, and how to protect against damage.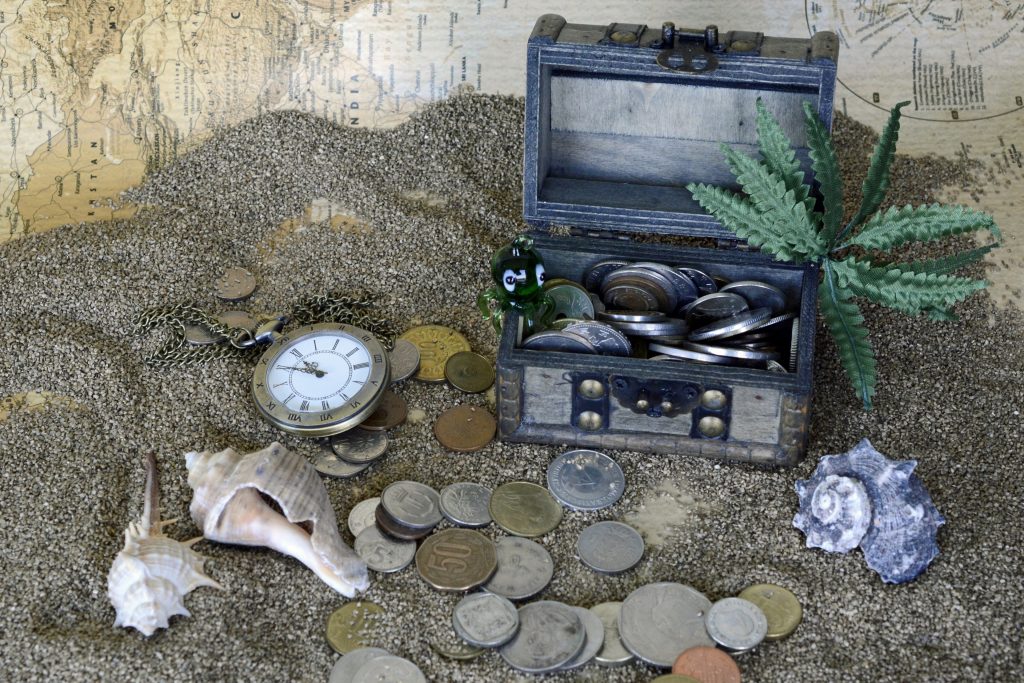 Preparing your metal detector for circulation
Some of the metal detectors may come with a case, but many don't. Most of the libraries bought one or another version of "Bounty Hunter" detector. They then were able to find cases for under $30 (Bounty Hunter nylon carry case; Winbest Metal Detector Carrying Case by BARSKA). After finding a bag to keep it safe in, you need to decide what, if any, accessories to accompany your metal detector. Popular accessories are headphones (to prevent disruptive loud beeps in public places), a sifting sand scoop and/or digging tool, the operators manual, laminated information sheets, and the Treasure Hunter's Code of Ethics. Lenders advise against including any treasure hunting books in the kit, and they're likely to get wet, but may display such books near the kit.
Restrictions on circulation
Limited circulation on Library of Things items is controversial among libraries. Some libraries feel the high demand of these special items necessitates restrictions, while other libraries believe everything in their collection should be treated the same. Your own policies will dictate how you circulate, but here are some examples of metal detector circulation policies:
Single day use, due before closing the next day.
1 week circulation with no renewals.
14 day circulation with 1 renewal permitted if there are no holds.
Late fees of $1 per day, or $5 per day.
Some lend only to in-town residents.
Patron checking out must be 18 or older.
Protecting your metal detector
Most lenders have some method of protecting their metal detector against damage. One lender has created a Risk Acknowledgement/Liability Waiver patrons must sign that explains proper use and informs the patron of the replacement cost: this protects the library not only against damage to the metal detector, but also against liability in case the patron using it does so irresponsibly. Metal detectors are inspected when returned for damage before checking in.  Sand scoops tend to come back dirty, but so far none of the lenders have reported any damage to the metal detectors.
Unexpected risks
Some towns have restrictions against public use of metal detectors, and National Parks and State Parks have metal detector restrictions. Lenders will want to check their town restrictions before purchase, and noting the National and State Parks restriction in accompanying material has worked well for our local lenders.
Success Stories
These metal detectors have been very popular at our local libraries and feedback from patrons has been positive. Some patrons borrow for a day trip to the beach and some to test it out before buying one of their own. The most surprising success story was a patron who borrowed it because they dropped their keys and couldn't find them: the metal detector saved the day!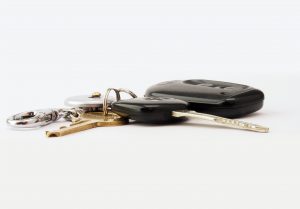 Article by Laura M. Bogart, with contributions from Duxbury Free Library, Pat Payer of Lawrence Library, Mattapoisett Free Public Library, Millis Public Library, and Plainville Public Library.
Does your library also circulate metal detectors? Please Contact Laura Bogart.
Do you have questions or advice for metal detector lenders?
Please comment below on this post!
Want to see more fantastic collections? Read our other Library of Things Blog posts, or check out our Library of Things LibGuide:
Do you have an unusual collection? Want to be featured on our LibGuide? Contact Laura Bogart.