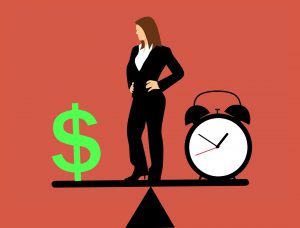 Here are some surprising statistics. The data in the chart below was collected from the 2016 SHRM Human Capital Benchmarking Survey.
| | | | |
| --- | --- | --- | --- |
| | Number of respondents | Median | Average |
| Time-to-fill | 1,192 | 30 days | 42 days |
| Cost-per-hire | 864 | $2,000 | $4,129 |
There are potentially high costs in recruiting alone such as advertisement, time cost of internal recruiter, time cost in reviewing resumes and performing other recruitment-related tasks, time cost of the person conducting the interviews, reference checks, CORI checks, and processing onboarding paperwork.
To make matters worse The NFIB Research Foundation found that 85% of small businesses looking to fill open positions found no applicants. (NFIB)
Glassdoor says, "The interview processes in America have grown by 3.3 to 3.7 days since 2009. Today it stands at 22.9 days on average".
Considering all that time and money, the benefits of using BiblioTemps® staffing agency become clear. We have a candidate pool of over 750 qualified candidates across the state. All our recruits have a library background and current library experience and most have an MLS degree. BiblioTemps® personnel have flexible schedules and are eager to take on new responsibilities. We have a network of library workers outside our candidate pool to draw on as well. BiblioTemps® is reasonably priced. We offer conveniences such as screening all our candidates, reference checks, and we process all the payroll and hiring paperwork. With few exceptions, library roles are filled in two weeks or less.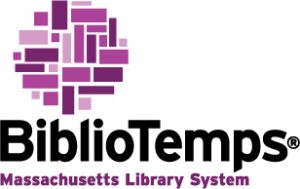 We can find your next permanent employee when you take advantage of our temp-to-hire or direct hire services or we can provide a temporary worker for small or short-term jobs. Don't exhaust your valuable time and money searching, screening, interviewing and vetting when BiblioTemps® can do it for you! Contact us to find out how BiblioTemps® is your Staffing Solution!