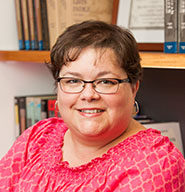 Gale is going on the road again in Massachusetts. Join us for one of 7 sessions this month with Gale's super trainer, Stacey Knibloe. Stacey will help you understand all the ins and outs and be there to answer all your questions. Learn to make the most of the Gale resources for your library users!
Stacy will be stopping in:
Plymouth Public Library          Medford Public Library        Fitchburg Public Library
Plymouth North High School   Somerville High School       Fitchburg High School
Westfield Athenaeum
We hope to see you there!