Enrollment is now open to join Commonwealth eBook Collections for the 2019-2020 year!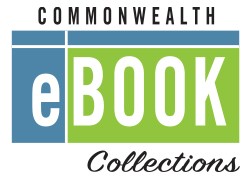 Open to MLS member school libraries, academic libraries, non-networked public libraries, and special libraries that are not already participating in the program. School libraries join the OverDrive K-12 Shared eBook Collection. Academic, non-networked public, and special libraries join the SAILS Library Network OverDrive Consortium eBook Collection.
Enroll: http://masslibsystem.libsurveys.com/cecenroll2020
Review FY2020 pricing information and learn more here.