We are happy to announce a new series of workshops and webinars focused on Readers' Advisory. Be sure to register while space is still open. All webinars will be recorded and available to view on our Vimeo Page
In Person Workshops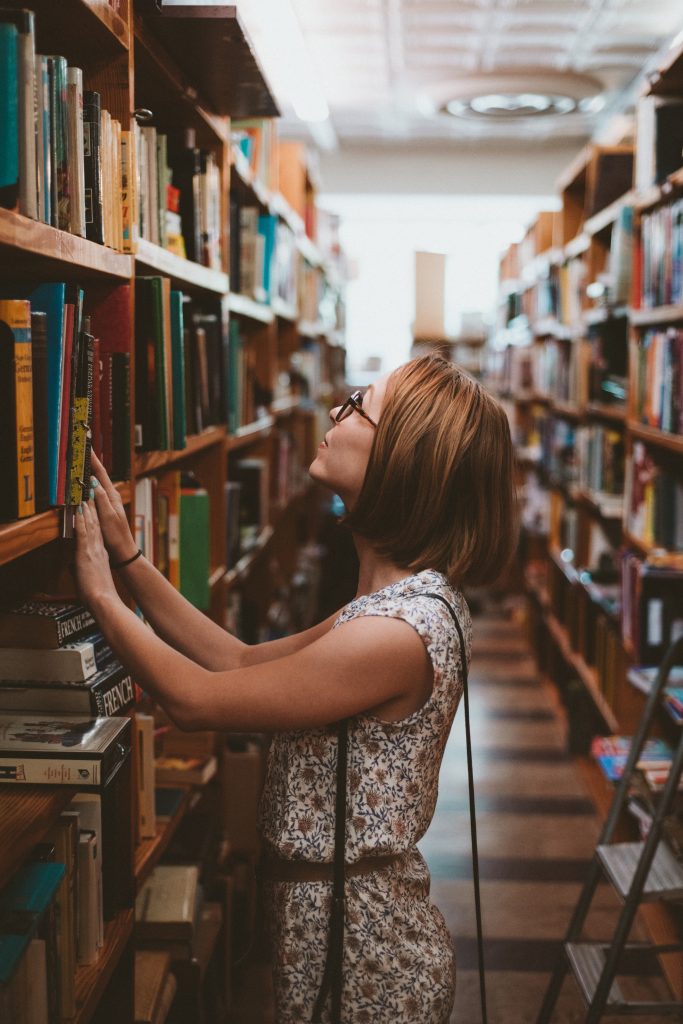 Introduction to Readers' Advisory: An Overview
Presenter- Leane Ellis
Dates-
May 2, 2019 10:00 AM – 12:00 PM, MLS Marlborough
https://calendar.masslibsystem.org/event/5245080
May 9, 2019 10:00 AM – 12:00 PM, Westwood Public Library
https://calendar.masslibsystem.org/event/5245082
May 16, 2019 10:00 AM – 12:00 PM, MLS Northampton
https://calendar.masslibsystem.org/event/5245083
When a reader approaches you and asks for a book suggestion, does your blood run cold? Do you desperately look around for someone else to respond? If you want to tame your anxiety around this important point of customer service, or just want to understand the reader's need for that next good book, this Introduction to Readers' Advisory (RA) is just the remedy. Leane Ellis will define what RA is for both the librarian and the reader; explain why you and your administration should care; suggest how to prepare for the RA exchange, and when and how to best answer the request. She will introduce you to the language of RA: Appeal, provide an Overview of Genres, and a brief walk-though of the RA Interview. In addition, she will review resources and strategies that can help you prepare for and respond to the request. Using examples from her interactions with readers and teaching other librarians, Leane will send you off with enthusiasm for RA and individually-driven exercises that both new and experienced librarians can use to learn and/or better their RA skill set.
Formerly a Reference and RA Librarian at Wakefield's Lucius Beebe Memorial Library, Leane M. Ellis has been an enthusiastic practicing RA Librarian for over 20 years and has been instructing other librarians for over fifteen. As a consultant (The RA Potential), she has both encouraged and taught RA skills to over thirty individual public libraries, and provided seminars for MLA, MLS, and NELA. In 2012, MLA inducted Leane into the MLA Hall of Fame for her pioneering work and voice in MA RA education. Leane currently coordinates the Northeastern MA RA Genre Study Round Table which she helped cofound ten years ago.
Webinars
Teens, Transliteracy, and Graphic Novel Gold
Presenter- Francisca Goldsmith
Date- May 17, 2019 11:00 AM
https://attendee.gotowebinar.com/register/3228434817163447820
Graphic novels and other visual literature on the comic's spectrum have been a part of library collections addressing teens for decades. It's time to take a new look at the power this format offers in building transliteracy, empathy, and other skills teens both want and need.
In this webinar, Francisca Goldsmith, a longtime graphic novel readers' advisor and experienced teen services librarian will encourage participants to question assumptions about the graphic novel format's appeals, the scope of teen interests, and the potential for teen transliteracy growth as a skill needed in contemporary adult culture. We'll explore how graphic novel reading "works," discuss best practices in advising readers about what to read next, and examine how transliteracy supports the development of both empathy and empirical understanding of complex subjects studied in school and experienced in personal life.

Booktalking Your Way to the Friendliest Library in Town
Presenter- Becky Spratford
Date- May 29, 2019 11:00 AM
https://attendee.gotowebinar.com/register/4554861456404712461
Booktalking is at the heart of what we do with patrons each and every day at the public library. Whether we are sharing books informally at the services desk, presenting a prepared list of books, or posting information online, talking about books is something we do each and every day. It is a core service, but it is also hard to teach. Booktalking is more of an art than a skill, but with the right guidance and some practice, it can go a long way toward engaging your patrons and re-energizing your staff. Join experienced Readers' Advisory Becky Spratford as she shares the secret behind delivering great book talks, giving you tips and tricks you can begin using right away to hone your own skills. Rediscover the power and joy that comes from sharing books with patrons.
Reading from the Ears Up: Reader/Listener Appeal of the Audio Book
Presenter- Kaite Stover
Date- June 11, 2019 2:00 PM
https://attendee.gotowebinar.com/register/2969660357787238156
Reader/listeners no longer have analog feelings about digital collections, particularly audio books. The demand for audio books is growing in libraries and bookstores. New genres and types of audio books are emerging and a new vocabulary to describe them is being coined. Learn how to work with listeners and help them find the next exciting title.
New Voices in Science Fiction and Fantasy: Helping Readers find female and non-binary, BIPOC (Black, Indigenous and People of Color) and LGBTQIA voices in the genre
Presenter- Misha Stone
Date- June 17, 2019 3:00 PM
Registration to be announced
Do you have readers looking for diverse and inclusive voices in science fiction and fantasy, and want to learn more about how the genre is expanding to encompass more voices? This webinar will introduce authors and titles, resources and strategies for keeping up on the ever-changing world of science fiction and fantasy.
Misha Stone is a Reader Services librarian in Seattle. Misha received her B.A. in Literature and American Studies at Marlboro College in Marlboro, Vermont and M.L.I.S. at the University of Washington's iSchool, where she now periodically co-teaches courses on readers' advisory. Misha is currently on the Clarion West Writer's Workshop board, a non-profit organization focused on supporting writers of speculative fiction. As a librarian, Misha has hosted author events, mini-cons, drag shows, and karaoke.
Demystifying Genre: How to Help Every Type of Reader
Presenter- Becky Spratford
Date- July 16, 2019 11:00 AM
https://attendee.gotowebinar.com/register/5644996449019009037
Nothing is scarier than trying to help a fan of a genre you yourself don't enjoy. You want to help that, for example, Romance reader find the perfect book, but you are having trouble knowing where to begin because…eek!… you don't read Romance. You are afraid they will find out you are a fraud. How can YOU possibly help THEM?!? Never fear, in this program, Readers' Advisory expert, Becky Spratford, will teach you the basic appeals of the major genres, give you the inside track on what a fan of that genre is most drawn to, and provide you with talking points to get your genres readers to tell you what they want. You will leave this webinar with the confidence and skill to help fans of every genre, regardless of whether or not you have ever read a book in that genre yourself. And that will leave a trail of happy patrons in your wake.
Photo by Clay Banks on Unsplash