Over the past few months, I have promised you news on some changes happening here at MLS, and I have some exciting and bittersweet updates to share this month.
MLS Marlborough Office News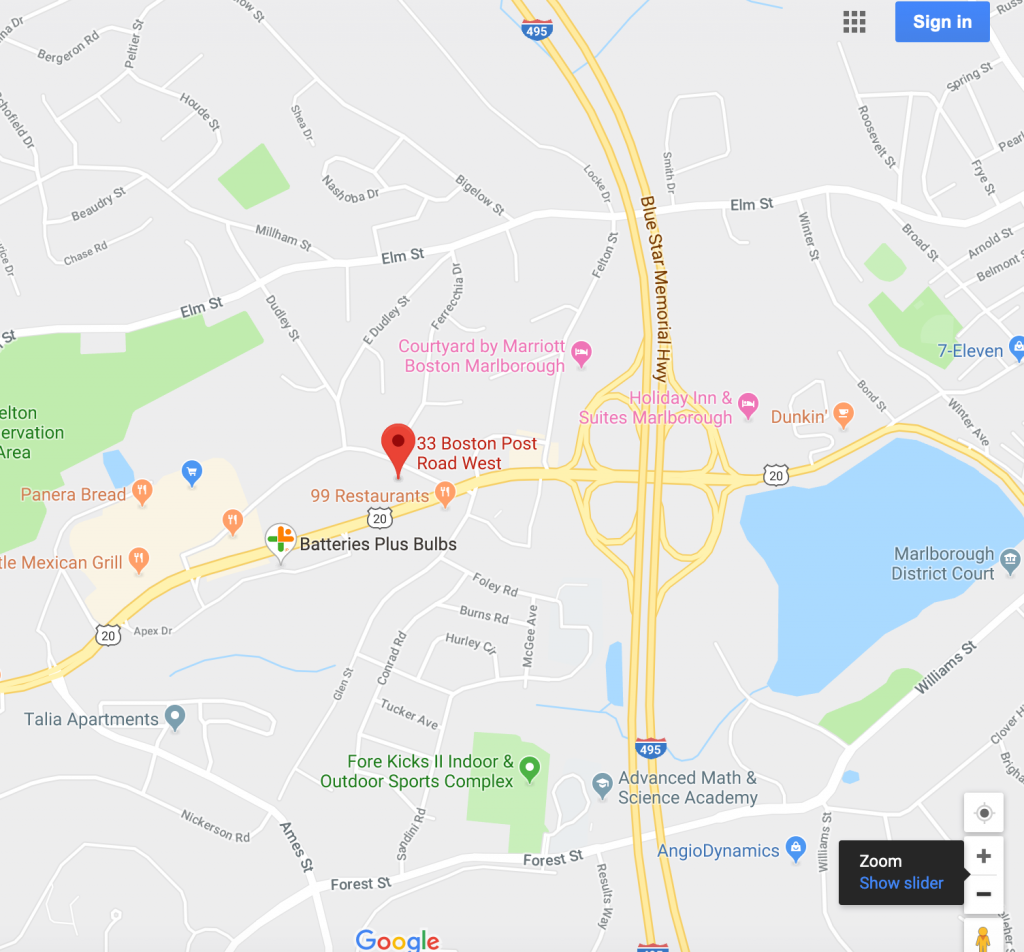 MLS has a new space for our Marlborough office! We've signed a lease for space at 33 Boston Post Rd., right on Rt 20 West, minutes away from 495 . Our office is located on the 4th floor of the building. It houses a cafe and plenty of free parking. We're working with space designers now and hope to complete our move later this summer. I look forward to welcoming you all to our new space soon! I'll post details about dates as soon as we have them.
MLS Staff News
MLS Resource Sharing Director Stephen Spohn will be moving on from MLS to a position as Executive Director of the Ocean State Libraries in RI. His last day with MLS will be June 14. Here's a message from Steve:
What an adventure the past years at Massachusetts Library System have been! I've enjoyed working with amazing staff and engaged members and have been lucky to be involved in many exciting initiatives. Thank you to everyone who played a part in our efforts!
It was a difficult decision, but it's time for me to move on. I've accepted a position at Ocean State Libraries and will soon join their talented team in service of Rhode Island libraries. Best wishes to you all.
-Steve
Please join me in wishing Steve well on his next adventure. We'll miss you, Steve!
MLS Budget News
The Senate completed its FY 2020 budget votes on May 23, just prior to Memorial Day. The final Senate Budget for the MBLC budget lines followed the recommendations from the Senate Ways and Means proposal with one small exception. The Senate added a $20,000 earmark for a local project in West Newbury. As with the Senate Ways and Means proposal, the final Senate budget does not include funding for the Massachusetts Center for the Book. Six of the seven library budget lines in the Senate budget received the full amount requested in the MBLC Legislative Agenda for FY 2020.
We're very pleased to see that the final Senate Budget met the Legislative Ask for the line that funds MLS and Library for the Commonwealth services at $11,516,000. The budget is now in conference session and details on that step will be posted as soon as it is completed. Thanks to all of you for your consistent advocacy work! You can follow the budget process timeline at: https://malegislature.gov/Budget
Membership News
Kim Charlson, Executive Director of Perkins Braille & Talking Book Library was honored by the Association of Specialized, Government, and Cooperative Library Agencies (ASGCLA, a division of ALA) with the Francis Joseph Campbell Award. Ms. Charlson is being honored for her strong commitment to inclusion and empowerment, her tireless efforts on the passage of the Marrakesh Treaty for the Visually Impaired, and her life-long passion for bringing the joy of reading to all.
ASGCLA will be hosting the Achievement Awards Ceremony on Saturday, June 22, 2019 from 8:30-10:00am at the ALA Annual Conference in Washington DC. Congratulations, Kim!
A Note of Sympathy
School Librarian Judi Paradis passed away in April. Judi was an incredible advocate and teacher to students at the Plympton Elementary School in Waltham, where she worked for the past 16 years. She dedicated her time and energies to elevating the critical role school librarians play in education by serving in various positions with the MA School Library Association, and was honored with the Peggy Hallisey Lifetime Achievement Award in 2018. We send our thoughts and condolences to Judi's family, colleagues, and students.
Sarah Sogigian
Executive Director