Hello MLS Members!
I am pleased to welcome Terry McQuown to the MLS Team, our new Consulting and Training Services Director! I invite you to meet Terry and visit our new Marlborough office on Wed, November 20 (details below).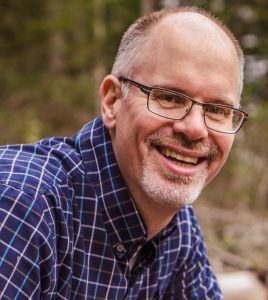 Terry joins us from King County Library System (KCLS), one of the nation's largest public library systems, located in Washington State.  In his role as KCLS's Learning & Development Coordinator, Terry oversaw the team that provided a comprehensive training program for the library's approximately 1400 staff members.  He developed the KCLS LEADS internal leadership program and has presented on learning topics at national and regional conferences.  Previously, Terry was a Supervising Librarian and an Adult & Teen Services Librarian at KCLS.
Before pursuing a career in libraries, Terry worked for several years as a business litigation attorney in Ohio.  He also served as the Associate Director of the Midwestern Region for The Archaeological Conservancy, a national non-profit that works to preserve significant archaeological sites for the future.
Terry obtained his MLIS from Kent State University, an MA in Archaeological Studies from Yale University, a JD in law from Vanderbilt University, and a BA in Classical Studies from the University of California, Los Angeles.  He also received a Lean Six Sigma Black Belt from the University of Washington, Tacoma.
When not working, Terry loves spending time with his family, reading, hiking, and working to make his home more sustainable using permaculture principles.
We're hosting an Open House (in our new Marlborough office) to welcome Terry on Wednesday, November 20 from 2:30 PM-4:30 PM. I hope you can stop by; no RSVP necessary.
Contact Terry at:
508.357.2121 x302
terry@masslibsystem.org