MLS Consultant April Mazza, one of the facilitators of Project SET, reflects on a recent Project SET conference presenation.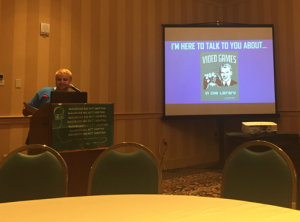 Two past Project SET participants presented at the New England Library Association 2017 conference in Burlington, VT in October. Rob Lorino, Adult Services Librarian at the Robbins Library in Arlington, presented "It's Time For Libraries To Level Up!" an extension of their ignite session from the 2016 MLS Annual Meeting. Rob explained the research and background regarding video games and their inclusion in library collection. They talked about their own experience circulating games and also shared insights and information from other libraries making the session very comprehensive. At the conclusion Rob expertly provided practical tips on starting a game collection including tips on buying and security. If anyone listening wasn't convinced about having video games in their library they were after Rob's presentation!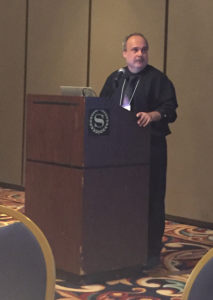 Bill Mongelli presented "I need a good laugh: How to Give a Laughter-as-Therapy Program in Your Library" based on the programming he has done as Librarian at MCI-Norfolk. With a title like that most people came prepared to laugh but they also learned a lot. There are different kinds of stress and different types of humor and Bill explained the benefits of laughter therapy and why a library might want to run a program for patrons and/or staff. He explained how an extensive program like his at the prison could be tailored for shorter library sessions. He also provided resources and explained how to find a certified laughter yogi in your area.
Both Rob and Bill really amazed me with their presentations – they were interesting, engaging, and very informative. I don't think I am being biased because I work on Project SET, I really think they stood out from the many great programs at NELA because they were clearly passionate and knowledgeable about their topics. Also, they both had really fun visuals!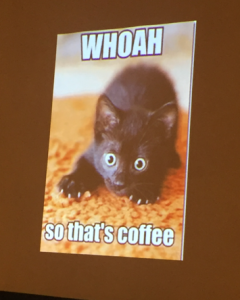 Rob's presentation slides can be found here: https://drive.google.com/file/d/0B5URcN36V8kXSVB6d0tRSVlnLUU/view
Bill's resources are at the NELA website: http://conference2017.nelib.org/conference-presentations-handouts/