Calling all Massachusetts Youth! The Massachusetts Library System and Communities Responding to Extreme Weather invite you to participate in the 2020 Climate Preparedness Week Drawing Contest. This year's drawing contest theme is "Helping Each Other, Helping Our World".
Kids and teens of all ages are invited to share their drawings of ways in which we can help one another and our world be healthy and happy. To participate, submit your drawing and release form to drawing@climatecrew.org!
Winners from each age group will receive a year-long family membership to the Trustees – Massachusetts' largest preservation and conservation nonprofit with more than 100 reservations. The prizes are funded by Communities Responding to Extreme Weather and the Blue Marble Librarians.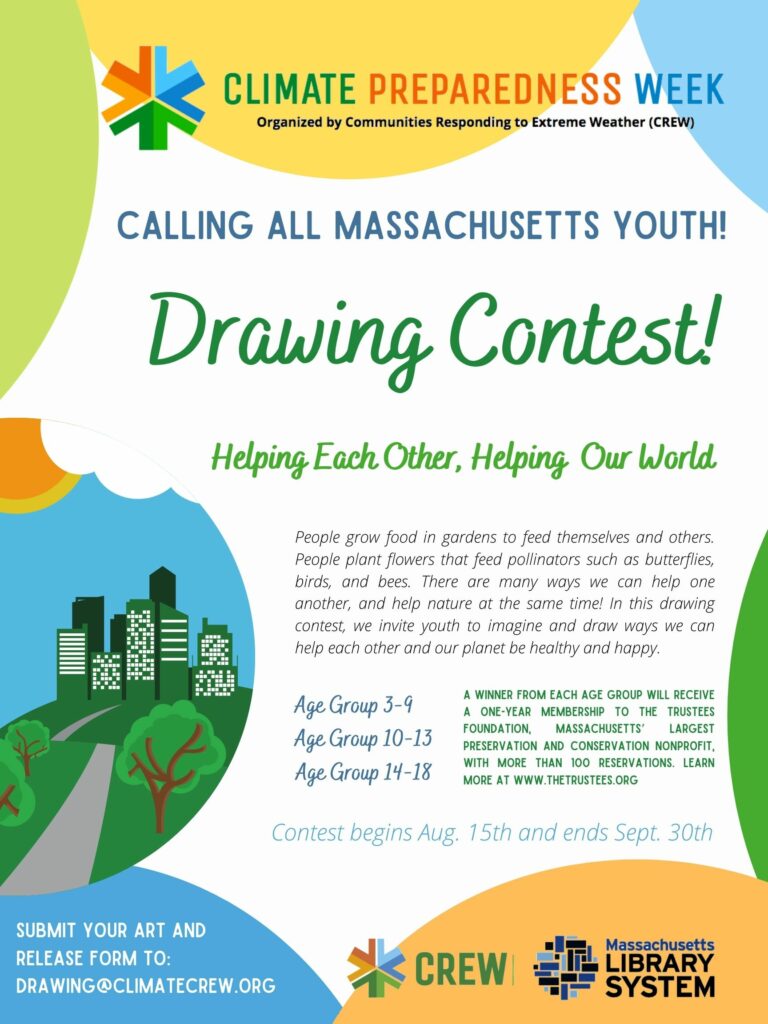 More information and a graphic that you can share on your social media is available in the Climate Preparedness Week Social Media Toolkit.