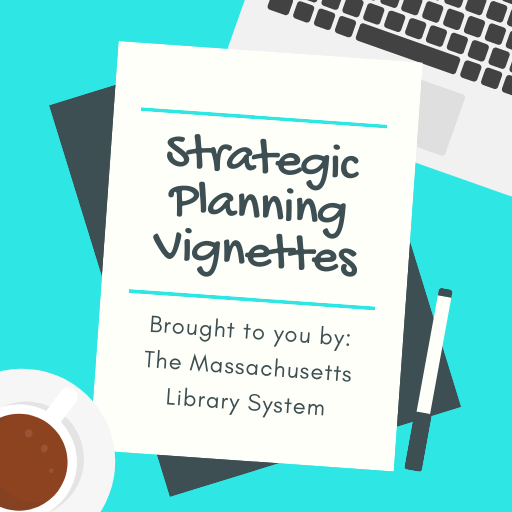 Are you embarking on your strategic planning process?  Or, would you like to brush up on your strategic planning skillset?  I'm thrilled to announce three Strategic Planning Vignette videos featuring library directors sharing insights about their strategic plans.  In the vignettes, the directors share lessons learned, helpful tools and resources, and how they plan to monitor their progress.  Thank you to Jessi Finnie, Kristin Smith, and Lisa Downing for sharing their stories!
View the Strategic Planning Vignettes:
The MLS Strategic Planning Guide is another helpful resource, which includes a new section on Tip, Tools, and Techniques, as well as, an updated list of community surveys.  Also, make sure to review the MBLC strategic plan requirements.
For further support with strategic planning, Kristi Chadwick and I are available to consult on your planning process; to review a draft of your community survey; to facilitate visioning, SOAR, and service response selection for community forums and task forces; and to review a draft of your strategic plan before you submit it to the MBLC.  April Mazza is also available to assist school libraries with strategic planning.  Don't hesitate to reach out for support.
Enjoy the Strategic Planning Vignettes!
~Michelle Eberle, Consultant