In this interview, we'll hear from Noah Lenstra, Director of Let's Move in Libraries. Noah will tell us about the Let's Move in Libraries initiative, share how libraries successfully adapted their wellness programs during the pandemic, highlight outstanding library community partnerships in Massachusetts, and fill us in about how libraries can be featured by Let's Move in Libraries.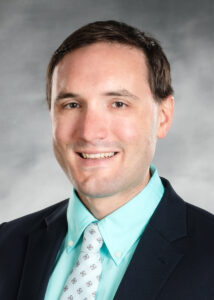 Please tell us about Let's Move in Libraries.
Noah Lenstra: Sure, so this project has its origins in conversations I had with Canadian library director Jenn Carson in 2016. Jenn started the Yoga in the Library website, and we started talking about the needs public librarians have regarding the incorporation of Yoga and movement into programming. As I have learned more both about this particular topic and about public health more generally, the project's focus expanded outward, and I would now describe Let's Move in Libraries as focused on integrating public libraries into efforts to what public health professionals call Healthy Eating, Active Living (HEAL).
In that sense, I am very fortunate that I decided to call the project Let's Move in Libraries, because the inspiration for this title was Former First Lady Michelle Obama's Let's Move! campaign, which similarly had a dual focus on food and physical activity. In any case, today Let's Move in Libraries exists as a virtual hub for information and inspiration around HEAL programming. We (the we encompasses me and my advisory group) plan to build out the Healthy Eating section of the site in the upcoming year, and I'm looking for ideas! If anyone has done an innovative program around healthy eating at their library they'd like to share, please let us know. Much more context and history of the Let's Move in Libraries initiative can be found on our About Us page.
What are some of the most creative ways that libraries have adapted their wellness and physical activity programs during the pandemic?
Noah Lenstra: A great example that encompasses both food and physical activity during the pandemic comes from down the road in Walkertown, North Carolina. There, the library hosts a community garden where community members can "check out" raised bed plots. If you don't maintain and use your plot, it goes to the next person on the waiting list. It's a community partnership, with nearly all the labor and supplies required to build the plots coming from volunteers. In any case, branch manager Natalia Tuchina told me that the community garden was the only library program that continued uninterrupted during the entirety of the pandemic, as there were never any restrictions on community members coming to work on their garden plots, as long as they didn't all come at once. This example proves once again how starting a garden at a public library has to be the single best program idea out there. You can even do it in teeny-tiny spaces, as the Lucas County Library in Toledo, Ohio found, where box gardens at each branch in the system show a lot can be done with limited space.
More generally, I've seen libraries adapt their programming by taking it online or taking it outside. I discuss these strategies in our newsletters for April and May 2020, as well as in recent articles I wrote for OCLC/WebJunction, the National Recreation & Park Association, and the Children & Nature Network, for those wishing to dig deeper. A good example from Massachusetts comes from Harvard, where the public library is encouraging families to participate in Take a Hike Week this Summer. Sometimes getting involved is as simple as encouraging folks to go outside and take a walk.
As you regularly feature Massachusetts libraries on Let's Move in Libraries social media, please share a couple highlights that are most memorable.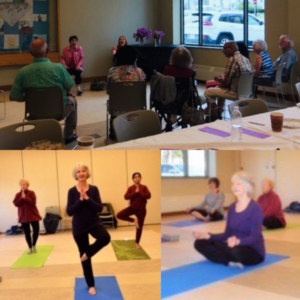 Noah: There is so much creativity among Massachusetts librarians. One of the initial articles that inspired the development of Let's Move in Libraries highlighted how public libraries in Boston were offering Yoga classes. On December 16, 2015, the Boston Globe ran an article entitled "Boston Public Library to offer free yoga classes." To this day, if you go to the Boston Public Library's website and pull up their About Us page you will read the following "Adults can participate in everything from yoga to ESL and book club groups." Just as Boston was a pioneer in public librarianship in the 19th century so too are they pioneering our profession's next chapter in the 21st century.
More generally, I have found an endless array of HEAL programming offered by Massachusetts' librarians. At a TedX event in 2018, Caitlin Kelley, then at the Mason Square Branch Library in Springfield, provided a detailed and incredibly inspiring talk about how her library engaged in "Filling Gaps, and Planting Seeds" by starting a hands-on community garden. Caitlin has also written about this initiative in a new book on Library Collaborations and Community Partnerships: Enhancing Health and Quality of Life I recommend (full disclosure: I also have a chapter in the book, on the topic of "How library-recreation partnerships contribute to active living."
I also really want to thank Melissa Robinson, Library Director, at the Peabody Institute Library, for taking the time to tell me the story of summer meals at her library. She and former co-worker Julie Biando Edwards published a book chapter on "Summer Foods, Libraries, and Resiliency: Creative Problem Solving and Community Partnerships in Massachusetts" in Public Libraries and Resilient Cities (ALA Editions, 2013) on possibly the first public library in Massachusetts to engage in the USDA's Summer Feeding Program. I featured this story in my open source article on "Food Justice in the Public Library: Information, Resources, and Meals" published last August.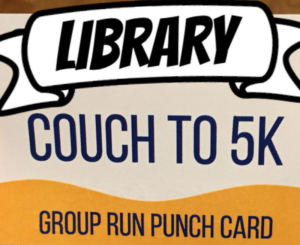 There are also just a wide array of innovations happening across Massachusetts's libraries. In Framingham, you can check out a tent. I really love the efforts of the public library in Shrewsbury. On the Let's Move in Libraries website we've featured their Couch to 5K programs and their Ageless Grace programs. Athol has a library garden group. In Wrentham, library StoryWalk® programs enjoyed by dogs as well as humans. In New Salem, the renovation of the library's meeting room focused in part on opening up the space to better support community Yoga programming. On Cape Cod, the Sandwich library participates in Family Outdoor Adventure Day. Leominster has Silent Disco Days, whereas in Milton they do Flamenco dancing.
But perhaps my favorite and most inspiring program comes from Greenfield, where the library teamed up with a local literacy project to create a downtown StoryWalk® featuring poems written by adult literacy learners. Making this example even better is that when the Greenfield Recorder covered this story in June 2019, the poems written by the adults focused on food. The headline of the article: "Literacy Project students write, choose poems for Food Poetry Walk." What I love about this example is the way that it ticks multiple boxes: Literacy, lifelong learning, exercise, food, community engagement, community partnership. This is when the magic happens: When public libraries get in the mix and add value to efforts already underway. I tip my hat to everyone involved in this amazing initiative.
What is the best way for libraries to reach out to you to have their programs featured by Let's Move in Libraries?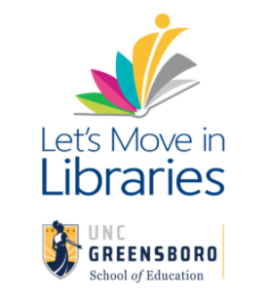 There are three ways:
Any other thoughts you would like to share?
Noah:  Whatever you do, think about how community partnerships could support it. For me, supporting HEAL at the library is not about librarians taking on something new; it's about working with communities to positively impact health. Going back to Boston, their long-lived success with Yoga programming derives from a rich array of community partnerships, including with the Hand to Heart Center, whose mission is Yoga for the People. Through this partnership, they've continued to offer Yoga programming throughout the pandemic. So the number one piece of advice I'd give to any librarian interested in getting involved in this area is to think not in terms of programs, and more in terms of partnerships. What partners could you work with to make your community a healthier, more inclusive, more connected place?
Interview with Noah Lenstra, Assistant Professor of Library and Information Science, University of North Carolina, Greensboro; Director of Let's Move in Libraries; Author of Healthy Living at the Library
Interviewed by Michelle Eberle, Consultant, Massachusetts Library System