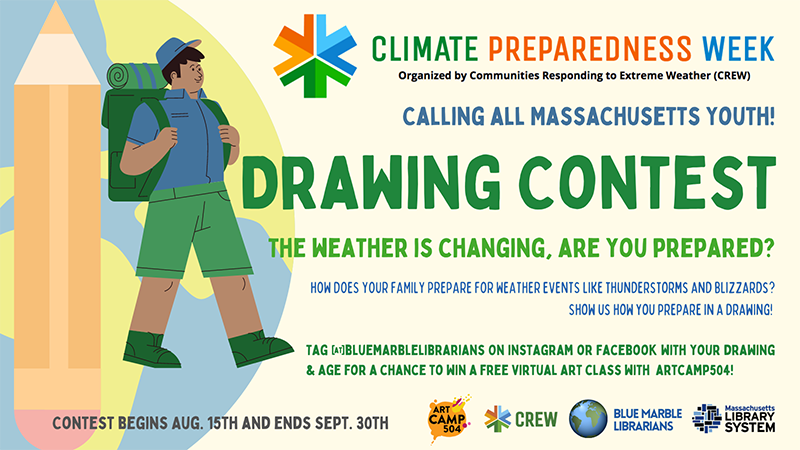 Please share this year's Youth Climate Preparedness Week Drawing Contest with your patrons. More information and graphics to share on your social media are available here.
Calling all Massachusetts Youth! The Massachusetts Library System, Blue Marble Librarians, and Communities Responding to Extreme Weather invite you to participate in the 2021 Climate Preparedness Week Drawing Contest. This year's drawing contest theme is "The Weather is Changing, Are You Prepared?"
Kids and teens of all ages are invited to share their drawings of ways in which families, individuals, and communities can prepare for extreme weather events such as blizzards, rainstorms, and heatwaves.  To participate, artists should post their drawings and age group on Facebook or Instagram and tag @bluemarblelibrarians

Winners from each age group will receive a free virtual art class with ArtCamp504!
Contributed by Gabrielle Griffis, Blue Marble Librarian & Assistant Youth Services Librarian, Brewster Ladies Library