In this interview, we'll hear from Antonia Golinski-Foisy, Director at the West Springfield Public Library.   Antonia will reflect on how the West Springfield Public Library shines a light of hope for community resilience during the pandemic, how the library supports vulnerable and underserved populations, and what additional support and resources would be helpful to do this important work.  This interview is part of a blog series highlighting how Massachusetts libraries contribute to community recovery and resilience.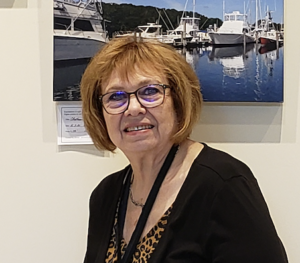 What makes you most proud of your library's response to the COVID pandemic?
Antonia Golinski-Foisy: WSPL staff were phenomenal during the severe effects of the pandemic. Although there were many moments of uncertainty and no rulebook to give guidance, the staff never wavered in their commitment to acting as a team. With the onset of the different phases of library operations (closure, curbside pickup and delivery to homebound patrons, partial reopening by appointment and, finally, back to full operations), never once did the staff focus on the "me " of the situation. Instead they were full team players, uplifting and supporting one another and thinking outside of the box to serve our patrons, residents, and community. 
Staff participated in small committees to address new needs as they arose, from materials handling to marketing, and utilized new technologies and various social media to keep our community connected to the library and other reputable resources for information about COVID-19 and resources for wellness and mental health. We implemented online registration for library cards and promoted these cards as a way to maintain access to other resources from the library. Our librarians pivoted to creating and scheduling virtual programming, from pre-recorded "on-demand" storytimes to virtual performances with local authors and performers.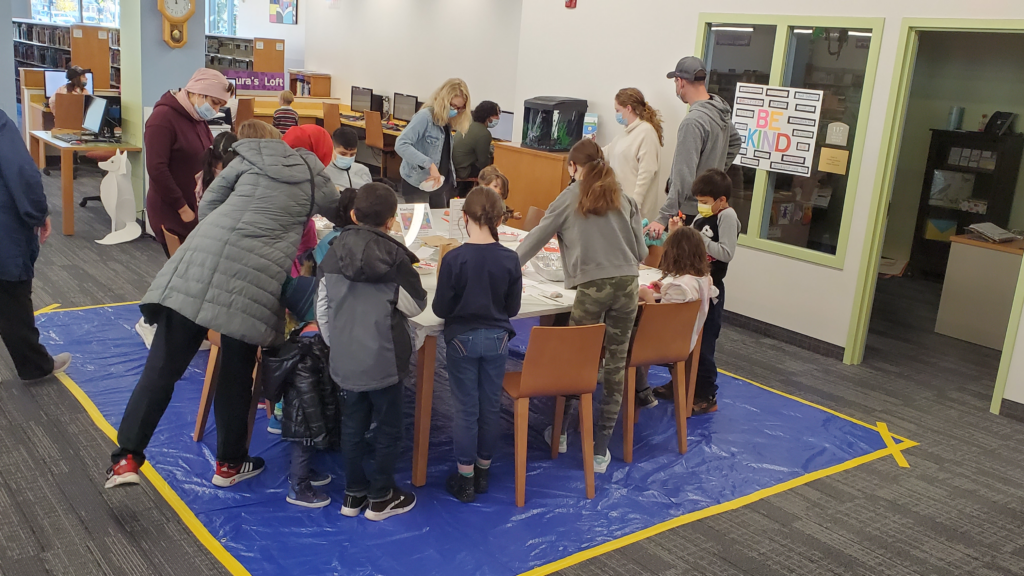 As restrictions eased with the ebb and flow of the pandemic, fun came back to the library and the staff shared their enthusiasm with one another and the community. Take and make crafts for all ages were readily scooped up, and have continued to grow in popularity. Mystery boxes for teens were filled with popular books, suggested reading materials, snacks and trinkets. Whiteboards were used to collect and share uplifting messages, quirky questions, and statements of appreciation or gratitude. A small Keurig station provided warm beverages in the cold winter months.
Since the pandemic entered into our lives, WSPL staff have engaged with the community in many new ways, but they never failed to be kind, caring, professional, and genuine. 
How has the library shined a light of hope during the pandemic?
Antonia Golinski-Foisy: I truly believe that in many ways, the pandemic highlighted just how valuable a sense of community is, and how vital libraries are as a part of that. Our staff's resilience, ability to work together cooperatively and creatively, and their dedication made an incredible difference for our patrons as we navigated this new, and at many times frightening, landscape. With innovation, technology, and ordinary human interaction, we were able to continue to provide for our patrons and our community, whether it was with information, education, or entertainment. 
Please tell us about how the library supports vulnerable and underserved populations.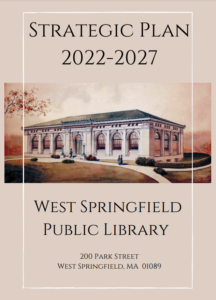 Antonia: WSPL is very cognizant of the needs of our community, having just completed a 5-year Strategic Plan in 2021. A great deal of time was invested in developing the yearly action plan based on feedback from our community that will provide thoughtful direction as we navigate changes to the community and library environment in the years to come, and we are continuing to focus on how we can meet the needs of our diverse community through our own resources and services and collaborations with other town departments or local groups.
Our librarians have designed and created a series of brochures, available discreetly in a variety of locations at the library, that provide the names and contact information for organizations and other resources on a range of topics – job searching, physical and mental health, legal resources, food and meals, housing, and more, that can be of use to anyone in need of additional support or assistance.
Through collaborative efforts with our Council on Aging, we have introduced delivery of materials to elderly or disabled homebound patrons. Originally set in motion during the curbside pickup phase of our reopening, we are thrilled to be announcing that the program proved to be so popular and so helpful for our community that it is returning this spring. Additionally, we have ongoing partnerships with other local organizations and individuals that allow us to offer programming on a wide variety of topics that can be of interest to older adults, or their adult children – retirement, investing, financial health, senior bullying, assisted living, and more. We have also created Memory Kits, which are available for those experiencing some loss of cognitive skills, and Memory Cafés sessions provide an opportunity for socialization that can be beneficial for individuals with Alzheimers and their caregivers.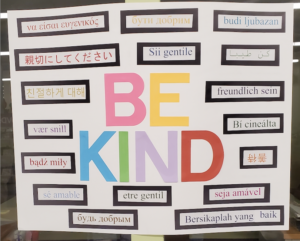 New Americans, immigrants, and refugees have access to ESOL or ESL courses; WSPL offers a series that is virtual, but we have partnered with other local organizations and schools and offer space for other classes to meet in person at our library. We offer books and other media in a variety of languages, as well as language learning materials and a digital language learning service of use to anyone looking to expand their linguistic horizons – not just English language learners.
For our LGBTQIA+ community, concerted efforts on the part of our staff and librarians have resulted in an increasingly diverse and inclusive materials collection, with non-fiction works providing information on sexuality and gender, as well as "own-voices" fiction featuring characters that reflect individuality of all types.
Libraries are essential for supporting diversity, equity and inclusion; many have established DEI statements and have incorporated them into their services, collection development policies, and hiring practices. Webinars and trainings about biases, privilege, and micro-aggressions have also proven to be truly eye-opening for staff looking to examine these more closely and learn how we can create an inclusive, welcoming environment for all.
What strengths of the library have been most important during COVID 19? 
Our staff have always been our strongest asset, and that has never been more clear than during the most unpredictable phases of the pandemic. Their resilience and cooperation were outstanding, and these qualities were vital to how we were able to innovate and continue to provide much needed services to the community in a way that was compassionate, timely, and most importantly, safe for both staff and our patrons.
What new resources or support would help your library continue to support community recovery and resilience?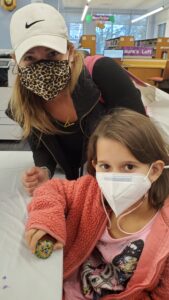 A robust budget for staffing, services, materials and programming. Our staff are the heart of our library, and it is through them that so much else is possible. Adequate staffing levels are what allow us to promptly and professionally assist our patrons at service points throughout the building, and allow staff the time to attend to other duties and responsibilities, like collection development and programming. These comprise so much of the information, education, and entertainment that our community looks to the library for, and are vital to how we engage with and provide for our patrons.
Additionally, it has been essential for us to both foster and maintain partnerships with other town departments and local organizations and schools, allowing us to provide information and resources that can be more specialized to the unique needs of individuals. Collaborations have increased our reach into the community and expanded the library beyond our walls, which has proven especially poignant over the last few years.
Interview with Antonia Golinski-Foisy, Director, West Springfield Public Library
Interviewed by Michelle Eberle, Consultant, Massachusetts Library System