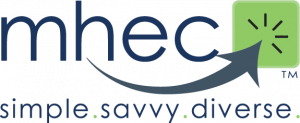 MHEC Expo 2022
Date: September 22, 2022
Time: 8:00AM – 3:00PM
Location: DCU Center, Worcester, MA
Register
Our colleagues at the Massachusetts Higher Education Consortium invite you to the 2022 Expo on Thursday, September 22 in celebration of 45 years as an organization with a '70s themed Expo at the DCU Center in Worcester.
This FREE event offers members a chance to meet suppliers, make connections, and enter to win raffles and competitive prizes. Register to attend.