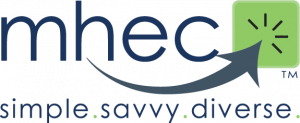 Help MHEC pilot the new Member Marketplace!
What is it?
In our commitment to make purchasing easier for our members, MHEC has begun the
implementation of a new e-procurement platform that will allow libraries to search for items on contract directly from the MHEC marketplace. This will bring a "comparison shopping" experience to the platform by showing products across contracts with pricing and discounts. If more than one supplier has the same item, you will be able to see who offers the best price and discount. Depending on the level of supplier integration, you may be able to purchase directly through the marketplace, be brought to a supplier's "punch-out", or be connected to a supplier to generate a quote. Not only will this system be easier and more efficient for buyers, but it will also help MHEC ensure discounts are being correctly applied as well as generate better reporting from suppliers.

How you can help:
We are looking for adventurous libraries that are willing to try new things and provide feedback on that experience through email and a final short survey.
What is expected of you:
Simply to use the new marketplace to place orders when purchasing off MHEC contracts. We would like you to test drive the purchasing experience and report back feedback both good and bad as you see fit through out your use of the marketplace. The survey at the end is meant to gather any feedback that was not passed along during the pilot period.

What you can expect:
This pilot will not require any more time than you usually spend purchasing for your library other than providing feedback to me and filling out a short survey. Once the pool of library pilots has been established, I will conduct a webinar to acquaint you more with the platform and provide training.

To participate:
Contact Betsy Meaden: betsy@masslibsystem.org or email me, Ryan Kidder at
rkidder@mhec.net. – Thank you