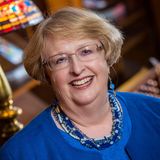 In this interview, we'll hear from Krista McLeod, Library Director of the Nevins Library in Methuen.  Krista will reflect on how the Nevins Library shines a light of hope for community resilience during the pandemic, how the library supports vulnerable and underserved populations, and what additional support and resources would be helpful to do this important work.  This interview is part of a blog series highlighting how Massachusetts libraries contribute to community recovery and resilience.
What makes you most proud of your library's response to the COVID pandemic?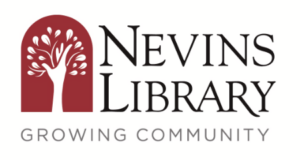 Krista McLeod: I must admit that I am proud of our library's response for many reasons, but the most important thing was the courage of our staff to keep going in the face of understandable fears for personal safety and health.  It was hard to come back to work in early June of 2020, and open our doors to the public again in early August of that year.  We never knew what we were facing: we didn't understand how the virus was spreading, and the situation was changing daily.  The flexibility our staff exhibited was remarkable.  No matter what I asked, from cutting out hundreds of paper-plate crafts and bagging them for curbside pickup for our activity-hungry children, to spending hours talking through downloading ebooks onto phones for many less tech-savvy patrons, the staff answered the call.  Staff understood that our Library is an important and central focus in our community of 53,000, not only for the traditional library services we supply, but as a meeting and gathering place for our diverse population.  Library patrons needed a place to go; they needed computers to work on, and eventually they needed programs for all ages to give them some sense of normalcy.  At the same time that staff were serving our patrons at desks and in the stacks, they were coping with a few visitors who did not agree with mask mandates and in some cases challenged the library's rules around social distancing and other health practices.  Working in an open public building in 2020 and 2021 was an act of bravery, and I am especially proud that we got through it without a single case of COVID until the very end of 2021, and even then it was not a work-related exposure.  The Nevins Library staff showed amazing strength and dedication to their public mission.  I know there is controversy today about librarians indulging in excessive "vocational awe," and that we should be cautious about sacrificing ourselves and our well-being for our duty, but to see our staff work so hard to help our hard-hit city through the pandemic is to experience an appropriate sense of wonder for their commitment.
How has the library shined a light of hope during the pandemic?  
Krista McLeod: One of the best things to see during the pandemic was the bond between our patrons and our staff.  When we shut down in March 2020, we set up the phones so we could get calls while we were working from home.  A few weeks in I began to field calls from patrons who were beginning to run out of books.  Really, some of them were in full panic mode!  Sometimes they would be disappointed to get me on the phone and ask for one of their favorite front-desk staff members.  I was not surprised to find out how many of our staff knew so many patrons by name, but I was surprised to discover how many staff were so closely acquainted with the reading preferences of different patrons.  I would contact a staff member to refer a book request to them, and they would say things like, "Oh he has read all of that author, but I am pretty sure he hasn't tried this other author he might like. I'll get some of those for him."  Staff would schedule staggered times to come to the building and put together bags of books, and then would go out to do "porch drop-offs" for patrons who were homebound.  This practice revived our lagging home delivery program, and we are now re-building this valuable service, propelled by our experience during the pandemic.
Please tell us about how library supports vulnerable and underserved populations.
Krista: As a library in an urban community, the Nevins Library serves a large immigrant population (23% foreign-born according to the 2020 Census), and we have many families and children in our patron base that are living in poverty.  One of our most important programs is our Literacy Volunteers of Methuen program, an affiliate of Literacy Volunteers of Massachusetts.  Before the pandemic we had about 60 tutor-student pairs working in our ESOL learning program.  As we began to emerge from the crisis last year, we discovered that, despite our efforts to support on-line tutoring, only a handful of these pairs were still meeting and learning together.  Our Literacy Coordinator has been working double-time to train new tutors and to get them matched up with as many of the over 100 potential students on our waiting list as possible, as quickly as possible.  Support for English-language learning is one of our most important goals, and with 30% of residents of Latinx heritage, this is a long-term project to which we dedicate significant resources.
What strengths of the library have been most important during COVID-19?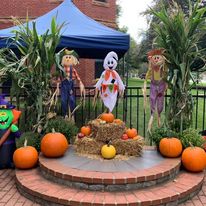 The strong connections that the Library has with other community organizations, agencies, and local government were key in getting us through the pandemic and remaining relevant and effective.  The ability to pick up the phone and make a connection with the local cable station, or to be able to get in touch immediately with a local neighborhood association or business really helped us to keep our services going, and even to expand them in the last few years.  We have discovered the joy of the summer "pop-up library" outdoors at the local farmstand or park, and I think that will be a feature of our service long into the future.
What new resources or support would help your library continue to support community recovery and resilience?
We were very fortunate to receive ARPA funding through the MA Board of Library Commissioners since Methuen was one of the "Communities Hardest Hit by COVID" that was eligible for special IMLS funds.  Taking the experience and lessons of COVID, we have developed some new priorities.  We have learned that we need to make sure that we are ready to provide services outdoors, and that we should better integrate the Library's park and grounds into our programming.  Using ARPA funds, this summer we will be installing a permanent Storywalk® on our grounds.  We also learned that our Literacy tutors and students need additional support and avenues for learning, both with technology and other, traditional programs.  We are planning to develop some additional learning platforms, activities like conversation circles, and continue a stepped-up training schedule to keep more tutors flowing into the program.  This takes more trained staff, of course.  Finally, we have learned how vulnerable young families are, and how isolated they can become.  We are focusing on building relationships between the library and families of newborns to help kids develop those early literacy skills that are key to later success in school.  We are actively using ARPA funds and seeking continuing grants to launch a "Babies Initiative." This project aims to reach the parents of every child born in Methuen with an invitation to come to the Library and learn!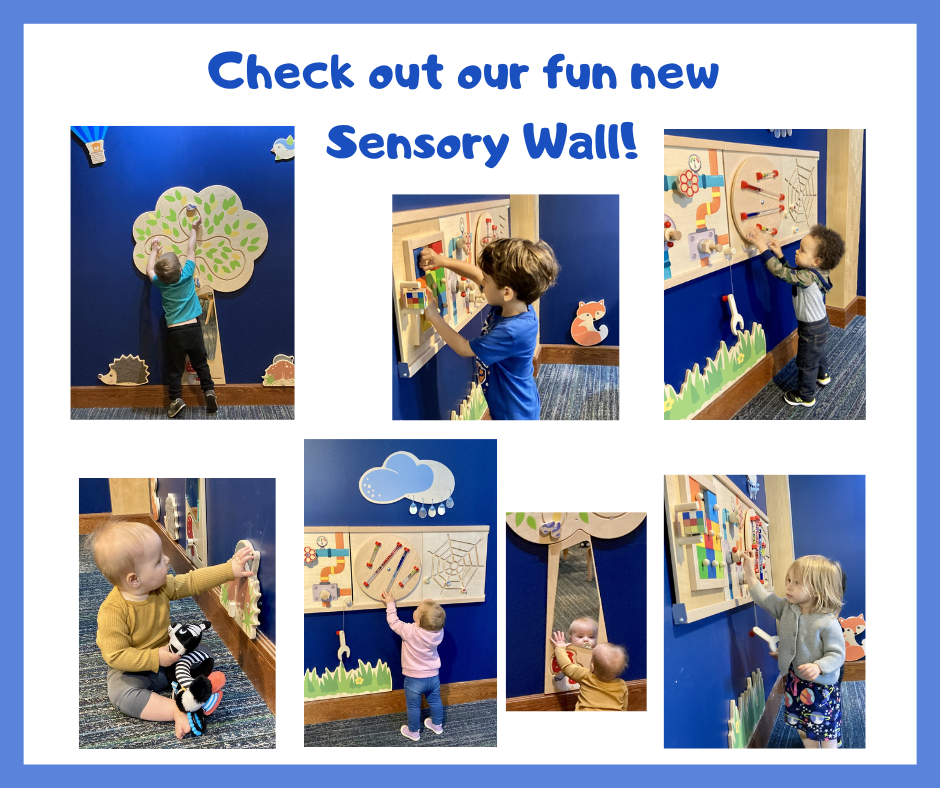 Anything else you would like to share?
Yes, the last two years have been a terrible time for our country, but in spite of how tired and discouraged we may have become at times, our libraries can survive, and even thrive.  Libraries can help our communities heal and rebuild…we just need to dig down and find the optimism to fuel the work.  I am inspired by all the great things I see happening in libraries all over the Commonwealth!
Interview with Krista McLeod, Library Director, Nevins Library, Methuen
Interviewed by Michelle Eberle, Consultant, Massachusetts Library System