Time is running out to register to attend the MLS 2017 Annual Meeting, November 6th at the College of the Holy Cross in Worcester.  We have an amazing keynote lined up, but you'll want to stay after lunch to hear from the Project SET cohort. These twelve up-and-coming librarians have been working hard for months, pushing out of their comfort zones, honing their skills, and expanding their professional repertoire. Three themes will be covered: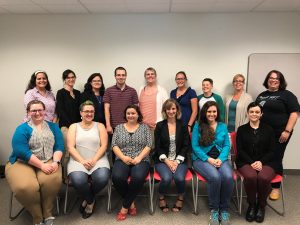 Library Services Across the Lifespan
Nicole Giroux
Kate Powers
Linda St. Laurent
Sara Kelso
Katie Beth Ryan
Natane Halasz
New Library Spaces, and Services, and Partnerships
Michelle Filleul
Allison Keaney
Alexander London
Danielle Masterson
Professional Development for Library Staff
C.M. Flynn
Lizzy McGovern
Registration will close before October ends. Reserve your spot now.