In an age when VHS tapes are becoming more and more obsolete, you may wonder why it would be worth adding a VCR. Ironically, as more movies and shows become accessible via streaming media, patrons may gain interest in old movies or TV shows that are referenced in the movies or TV shows they're watching. Sometimes a classic movie may never make the jump to DVD or streaming for various reasons, including rights to songs featured that allow only for VHS (for example, Bosom Buddies was permitted to release on DVD only by changing their theme song, and other movies with diegetic music may never get rights to release). Since fair use doesn't allow copying, no matter how obscure the source material, the only way for your patrons to see some classic gems would be to track down a copy on VHS (probably over Interlibrary Loan).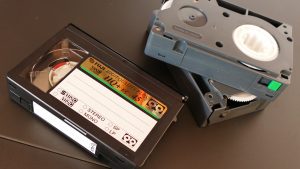 If your library doesn't yet own a VCR and is looking for the next step to expand your Library of Things, this is a great option. Some libraries choose to circulate their VCR, while some may require in library use at a special station, such as a quiet study room or Local History room. Others still have VHS-to-DVD converters, and although their intended purpose is to help patrons copy home videos onto DVD, patrons could still use it to view movies if a normal VCR isn't available (presuming it's a normal VHS, rather than the half sized cassettes used in some home video cameras). However, Gleason Public Library recommends if a patron asks to view a VHS, a normal VCR is a much better option, as not all staff would know how to set up a converter for viewing.
Note: in very specific circumstances, libraries may be permitted to convert certain obscure movies from VHS so you don't have to source a VCR to your patron. Make sure you fully understand Section 108 of Title 17 before deciding to convert a movie for circulation. There is even a specific group dedicated to preserving movies in accordance to Section 108, called the Academic Libraries Video Trust.
A surprising number of libraries lend out VCRs without restrictions, although you'll want to decide what works best for your library. If you're on the other side, helping your patron find a VCR they can use to watch that ILL of an obscure movie on VHS, you'll want to check with the library before recommending the patron go there to borrow a VCR.
VHS to DVD or digital converters seem more common than VCRs, mostly because they're more accessible to purchase. Libraries with standard VCRs seem more likely to have lucked into getting them as a donation. However, Norwood ended up actively seeking a VCR donation after they added a very popular VHS-DVD converter that wasn't attached to a player, and patrons requested a VCR to borrow with it, so keep in mind if you're planning to get a converter you most likely will need a version that is attached to the full unit, or will need to find a VCR.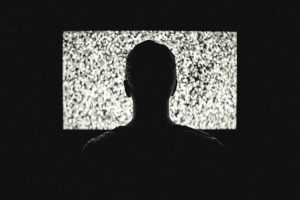 Have a question about library VCRs? Do you circulate VCRs in your Library of Things or host in-library and have advice for other librarians? Please comment on this post below!
Want to see more fantastic collections? Read our other Library of Things Blog posts, or check out our Library of Things LibGuide
Article by Laura M. Bogart, with contributions by Noreen O'Gara of Bedford Free Public Library; Matt Amory of Canton Public Library; Martha Feeney-Patten of Gleason Public Library, Carlisle; Julie Bullock of Paige Memorial Library, Hardwick; Susan E Andrews of Harvard Public Library; Faith Kaufmann of Forbes Library, Northampton; Lydia Sampson of Morrill Memorial Library, Norwood.