When you need to look up information about local health and social services organizations, there is a handy resource at your fingertips: Massachusetts 211 HelpSteps.  In this interview, Julia Ruff, an Intern at the Boston Public Health Commission provides an overview of the resource and how your library can use and promote 211HelpSteps.
Please tell us about the Massachusetts 211HelpSteps resource.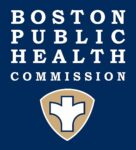 Julia Ruff:  HelpSteps is a free web and app-​based tool that allows individuals to search for health and social services available in Massachusetts. HelpSteps is designed to cater to users' needs by location, language, services, nearest bus routes and much more. In 2019 the Boston Public Health Commission and Boston Children's Hospital partnered with Massachusetts 211 and The Greater Boston Food Bank to expand the database to all of Massachusetts. The database now includes 11,000 medical and social agencies. The resource was created by Dr. Fleegler, a physician at Boston Children's Hospital, to combat the social determinants of health and to create a greater accessibility to medical care. Dr. Eric Fleegler said that "Boston is resource rich; however, it is difficult for individuals to navigate the multitude of resources and then programs' eligibility criteria. HelpSteps streamlines the search. This new joint effort with Mass211 and the Greater Boston Food Bank is an exciting next step to help families throughout the entire Commonwealth." HelpSteps is currently working to partner with local agencies and libraries to increase awareness and use of the tool.
How do you envision librarians using the 211 HelpSteps resource in Massachusetts?
Julia:  HelpSteps is designed to combat the obstacles people face when searching for affordable social and health services. The goal of the tool is to make services available at people's fingertips. In addition to increasing awareness of the resource throughout Massachusetts, the Boston Public Health Commission is also working to include those who do not have easy access to the internet. Libraries serve a diverse population and offer connection to the internet for those who do not have smartphones or computers at home. We hope that librarians share this tool with their patrons so that all Massachusetts residents can access the resource.
What materials and support can you provide to libraries to spread word about HelpSteps?
In addition to our video, we have HelpSteps flyers, postcards and newsletters that we would be excited to share with interested libraries. You are also welcome to email EDasilva@bphc.org to schedule an in person HelpSteps training or to discuss any ideas regarding the tool.
Any other thoughts you would like to share?
HelpSteps works to reduce health disparities and pursue health equity among diverse populations in the Massachusetts. HelpSteps is one of our tools to address and challenge the social determinants of health. We invite you to join us in this effort.
Interview with Julia Ruff, Intern, Boston Public Health Commission, JRuff@bphc.org 
Interviewed by Michelle Eberle, Consultant, Massachusetts Library System