The last week of September saw the third annual (and first all-virtual) Climate Preparedness Week, an initiative of the climate adaptation nonprofit Communities Responding to Extreme Weather (CREW).
Libraries across the Commonwealth adapted well to this year's virtual format, with 32 libraries hosting original programs on climate change themes for a range of audiences. There was a superb variety of events from public, academic, and school libraries including film screenings in Concord and Northampton, story times in Lynn and Dracut, guest speakers in Norwell and Wayland, and much more. Massachusetts Library System and CREW also offered a drawing contest to engage young people. You can see all of the library-led programs in CREW's interactive map, where they appear as blue-framed book icons.
Libraries on Cape Cod and Martha's Vineyard were especially well represented, commensurate with their intense exposure to the most visceral and dramatic physical impacts of climate change.
At the Boston Public Library, we used the learning circle format developed by P2PU, gathering a group of participants to work through a free online course on actions to mitigate and adapt to climate change. We met once a week for discussion and to learn more about each week's topic from a local expert – guests from Northeastern University, the City of Boston's Climate Ready Boston Team, and a number of nonprofits helped our participants situate their learning in our local context and discover concrete options for further action.
In addition to libraries hosting their own events, an additional 69 public, school, and academic libraries participated in CREW's featured events, amplifying CREW's reach and connecting their patrons to these learning opportunities. The events covered topics ranging from social infrastructure and resilient mapping to agriculture, repair events, economics, and racial justice.  And even if you missed them, recordings of the events may now be viewed (and shared with your patrons!) on YouTube, with additional description of each event available here.
You don't have to wait until next September to get involved! You can join the efforts of the Blue Marble Librarians, the network of Massachusetts libraries collaborating on climate change programming and activities. We support Climate Preparedness Week and are also working toward year-round engagement with this critical issue. We also encourage and support libraries in becoming CREW-certified Climate Resilience Hubs
Contact us at: https://guides.masslibsystem.org/climateprepweek2020/BlueMarbleLibrarians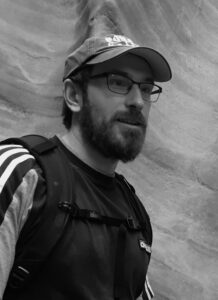 By Christopher Glass, Research Services Librarian
Boston Public Library