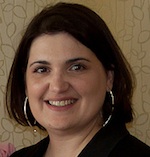 As Executive Director, my position allows for a lot of engagement opportunities: with our staff, our director team, and MLS Board Members, member library staff, colleagues at partner organizations, and legislators. I am lucky to have varied and good conversations with many people working toward similar goals. I often help members with connections: connecting with other librarians in the field, to MLS staff, other organizations, and opportunities.
I'm currently working on implementing our new Action Plan and doing outreach with our members. COVID has changed a few things, but our new MLS Live initiative, as well as reaching out to members have kept me in good contact throughout the pandemic. I can't wait until the time is right for in person site visits again! 
Outside the office Sarah enjoys…
I just finished watching Money Heist on Netflix. Also known as La Casa de Papel, it's a Spanish language thriller that takes viewers through a meticulously planned heist of the Royal Mint of Spain. I love the characters, the language and way the story is told, and the plot twists.
Where Sarah would like to visit…
I'd love to explore the Lake District area of England. I spent one night there on a road trip, and it was beautiful!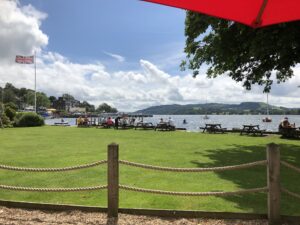 Contact Sarah Sogigian at sarah@masslibsystem.org 
Get to know our team! Check out more of our Meet the MLS Team profiles.