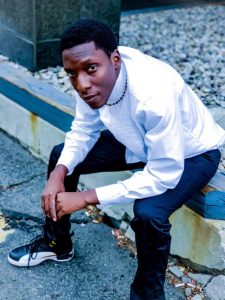 As MLS IT specialist, I provide direct support to our staff. My day can entail helping set up hardware or software, diagnosing connectivity or data access problems, answering questions about hardware or software, and helping users access shared drives and devices.
Currently I enjoy managing the primary MLS website.
Outside the office Amos enjoys…..
I love gaming and drumming. I've been gaming with my bigger brother since I was a kid and it's stuck with me since then! I also enjoy watching anime, currently watching "my hero academia".
My snack of the moment is oat groats!!!!!!!
Contact Amos at athomas@masslibsystem.org 
Get to know our team! Check out more of our Meet the MLS Team profiles.