In this months News and Updates: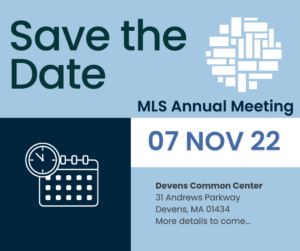 Access to the new statewide databases began on July 1. Come to a brief training session to learn more about them individually. Get a refresher on all of our continuing databases and learn about the new resources. These sessions are just for Massachusetts libraries! All sessions will be recorded. Sign up to get the recording if you cannot attend.

View the complete list of session here.
OverDrive K-12 Shared Sora Collection
School enrollment in the OverDrive K-12 Shared Sora Collection is open for the 2022-2023 school year! Pricing is based on student enrollment.
Contact ask@masslibsystem.libanswers.com for a quote or complete the program enrollment form: https://masslibsystem.libwizard.com/f/cecenroll2023 to get started!
Library Website Redesign Series
Gearing up to redesign your website?  Wondering where to start? Looking for advice about the process?
This interview series features a variety of approaches that Massachusetts public libraries used to redesign their websites.
Learn from your colleagues about how their libraries redesigned their websites:
Read the interview with Karen E. Stinchfield, Director of the Cushman Library in Bernardston
Read the interview with Theresa Maturevich, the Assistant Director of the Winchester Public Library
Stay tuned for more interviews featuring MLS members in September!