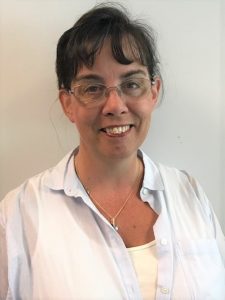 Introducing Julie O'Brien ! She is the Library Media Specialist at Apponequet Regional High School. Recently we asked Julie to share her Project SET experiences.
How did you become aware of Project SET, and what elements drew you to the program?
I became aware of Project SET from Sarah Donnelly after attending a workshop on Facilitating a Strategic Plan. I was drawn to the program because I knew it would help me become a better librarian, person, and public speaker.
What are your first impressions of the program and its intended outcomes?
I absolutely love the program thus far! Each week has been different yet it ties everything together beautifully. I love the collaboration between the various types of libraries and seeing how similar we really are to one another.
Project SET begins each year with a study of trends currently impacting libraries. Of the trends you've learned about which one do you feel will have the biggest impact on your library and why?
I'm between three trends: Flipped Learning, Connected Learning, and Emerging Adulthood. But I feel Flipped Learning will have the biggest impact on my library because we are thinking of "out-of-the-box" ideas to help students succeed. Reintroducing flipped learning can be another way to get crucial concepts to students who may be struggling or just need that different type of instruction.
Want to know more about Project SET? Visit our LibGuide!