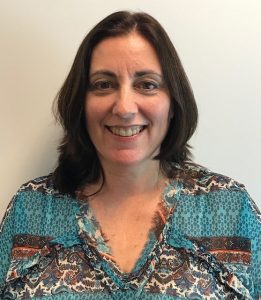 Introducing Alyson Cox! She is the Library Media Specialist at Marlborough High School. Recently we asked Alyson to share her Project SET experiences.
How did you become aware of Project SET, and what elements drew you to the program?
I learned of the program via emails from MLS. As a solo librarian in a super busy high school library, I was drawn by the opportunity to get out of my usual space, to network, and to pursue some deeper thinking.
What are your first impressions of the program and its intended outcomes?
It's been really fun getting to know the rest of the cohort as we work in small groups on different projects each month (and over lunch)! I've had to step outside of my comfort zone a little bit, which I do believe makes me stronger.
Project SET begins each year with a study of trends currently impacting libraries. Of the trends you've learned about which one do you feel will have the biggest impact on your library and why?
I'm fascinated by Digital Natives. I am working with students who don't know a world before the Internet. They all multi-task, and most of them seem to be experiencing stress. This impacts my approach to teaching, as well as my personal dealings with them, as I seek a balance of empathy and adherence to school rules.
Want to know more about Project SET? Visit our LibGuide!