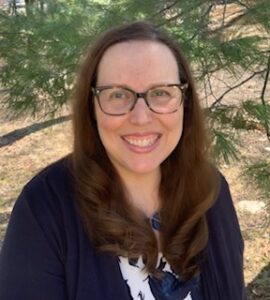 On a typical day, I present, host, or plan professional development programs, respond to inquiries from our members, and coordinate partnerships. I've recently presented workshops on strategic planning, civic engagement, and effective meetings.  In the spring, I'm busy providing strategic planning consultation and training for our library directors.  I also facilitate community forums and now offer this service via Zoom. 
Many of my special projects focus on civic engagement and public health.  I co-author the COVID-19 Guide for Massachusetts Libraries with Kelly Jo Woodside. I partner with the Blue Marble Librarians and Communities Responding to Extreme Weather on Climate Preparedness Week. I host monthly chats for health sciences and special librarians.  One of the favorite parts of my job is highlighting library partnerships in the MLS Community Engagement Blog. I greatly enjoy spreading the word about outstanding library partnerships in the Commonwealth.
Outside the office, you'll find Michelle….
At the end of a busy day, I like to unwind by playing the piano. I play a variety of styles including classical, gospel, jazz, and pop.  This winter, I took virtual fiddle lessons after not picking up my violin for years and also participated in guided improv practice sessions on viola with a professor from the Berklee School of Music.  I recently enjoyed performing the viola at my church during Holy Week.  When I'm playing music, I often experience a state of flow and it's very energizing.
I like to play basketball and tennis with my daughter and husband.  We also take lots of walks and enjoy the local trails.  During the pandemic, we have participated in several virtual races with the commitment of walking or biking 3 miles a day. It's been very helpful to have some accountability to stay active and it's fun to track our progress on the Google map.  We've "raced" virtually through Alaska and Ireland.  Currently, we are "racing" on the Blue Ridge Parkway. I'm looking forward to the summer and visiting my parents on the Cape.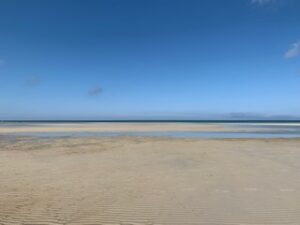 Interested in learning more about Michelle's programs and projects or just want to connect? Contact Michelle at michelle@masslibsystem.org
Get to know our team! Check out more of our Meet the MLS Team profiles.