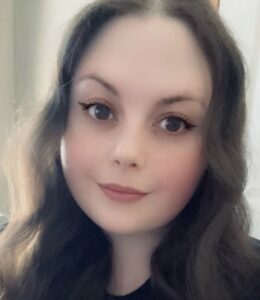 Heidi joins MLS after working in public libraries since 2015, doing everything from cataloging to marketing to creating dynamic visual displays in the libraries. In her most recent role before joining MLS, Heidi worked as an adult services circulation librarian at the Ayer Library, working on a variety of tasks and projects alongside the head of adult services, such as tackling the massive project of numbering and color coding all of the adult fiction series in the library.
Heidi holds a BA in sociology with a concentration in criminal justice from UMass Amherst. When Heidi isn't working, she enjoys going to concerts and conventions, reading horror novels and watching horror movies, painting with watercolors, gaming, and hunting for vinyls for her ever-growing collection.
Please join us in welcoming Heidi!