Michelle Gario was a participant in our 2015 SET Cohort. Since the conclusion of SET Michelle has been creating and providing amazing programing opportunities to her library patrons in Seekonk.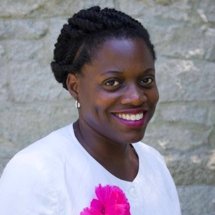 What did you learn about yourself as a participant in Project SET?
As a participant in Project SET I learned that there are many opportunities in Massachusetts to grow and contribute. It was an amazing opportunity to be with a cross section of library professionals from many fields and experience levels.
What one thing do you most want other people to know about your experience with Project SET? What are you most proud of?
Project SET is a great opportunity to develop your skills as a presenter and contributor to the library community. I am most proud of getting out of the familiar and being exposed to different perspectives in librarianship.
Project SET is a professional learning cohort that supports the development of individual career goals and the exploration of other aspects of the library community. Every session provides the chance for participants to build knowledge, communication skills, connections, awareness, and confidence as an information professional.
For additional information about Project SET visit our LibGuide!