Lilly Sundell-Thomas was a participant in our 2015 SET Cohort. Since the conclusion of SET Lilly has been hard at work at the Somerville Public Library finding creative ways to meet the needs of her library patrons.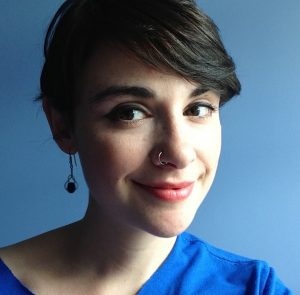 What were your goals for Project SET? How did these develop throughout the Project? Did you meet them?
I entered Project SET as a very new librarian and so my major goals were to make connections in the Massachusetts library community and learn about what was happening at libraries across the state. I absolutely met this goal! Whenever I attend regional workshops or conferences, I run into someone associated with Project SET. Even if I don't see a Project SET participant from my cohort, my involvement in the program is a nice conversation starter.
Identify one goal you have for your career, your library, and for the Massachusetts library community?
As a programming and outreach librarian, I am constantly thinking about new and interesting ways to engage with patrons and the community in general. It is clear to me that the role of libraries is shifting in the digital age, and so my main goal as a librarian is to keep libraries relevant. Libraries will always be places for people of all ages to borrow books and media, but they are also becoming gathering spaces for people to learn new skills. I hope that librarians across the state will recognize this shift, think outside the box, and embrace change. It is my personal goal to develop creative programs that will remind people that the library is an essential part of the community.
Project SET is a professional learning cohort that supports the development of individual career goals and the exploration of other aspects of the library community. Every session provides the chance for participants to build knowledge, communication skills, connections, awareness, and confidence as an information professional.
For additional information about Project SET visit our LibGuide!