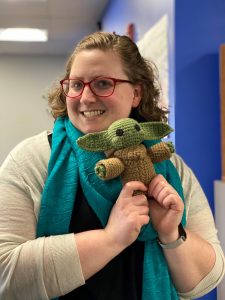 My day varies depending on which part of my job I'm focusing on in that particular moment. I currently have two roles here at MLS- Membership Manager and BiblioTemps Manager. Every day is a mix of both positions. For membership I might be working on our monthly newsletter, answering questions about how to become a member of MLS, or talking to members about the benefits of membership. For BiblioTemps I may be talking to libraries about the hiring process for temporary staff, posting jobs, performing interviews and checking references. 
Additionally, I am planning new ways for our members to engage and learn about MLS Services in the future. For BiblioTemps I am looking at ways to grow and expand this service area post pandemic.
Amanda enjoys…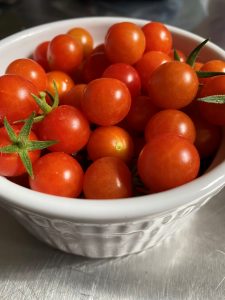 Outside of work I would call myself a novice gardener. I grow vegetables and some herbs in containers on my deck as well as a raised garden bed in my yard. It is always exciting to watch a garden grow and to taste the products of all my hard work.
Where would Amanda like to visit…
Since we haven't been able to travel much over the past year I've spent lots of time thinking about all the places I would like to visit once it is safe to do so. My list of (someday) travel locales is epic. My #1 dream trip would have to be Spain and Portugal. I watched a lot of travel shows growing up and Spain and Portugal always seemed like the most magical destinations. They also have all the things I love- food, wine, art, history, and beaches!
Questions about BiblioTemps or Membership? Contact Amanda at amanda@masslibsystem.org
Get to know our team! Check out more of our Meet the MLS Team profiles.