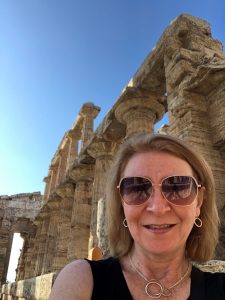 As MLS Event & Project Manager, my main responsibility is to support the Consulting and Training Services team, primarily with planning our Continuing Education programs. I feel very fortunate to be part of this team – our Consultants rock! Most recently I have been working hard to coordinate two training series: our Leadership Development Series and our Diversity, Equity, and Inclusion Series. I've really enjoyed working with a variety of instructors and meeting more of our members!
Outside of the office….
I spend most of my time working with high school students! I have been the Head Coach of the Natick High School Speech & Debate Team for over 25 years, and I absolutely love working with the team! In addition, I hold several leadership positions in the Speech & Debate Community, both locally and nationally. I believe that teaching the next generation to present themselves powerfully through the spoken word is the single most important skill we can share with tomorrow's leaders. I competed in Speech & Debate all through high school and college, and I consider it a privilege to be able to give back to the community that gave me so much! 
When I'm not at MLS or working on something for Speech & Debate, you can bet that I'm either traveling or planning my next travel adventure! I've been to 34 states and I'm working on the remaining 16 (though COVID foiled trips to two more!). My favorite trip ever was to Italy in the fall of 2019 – especially Pompeii! And outside of Boston, my favorite cities to visit are Washington DC, New York, and Chicago – in that order.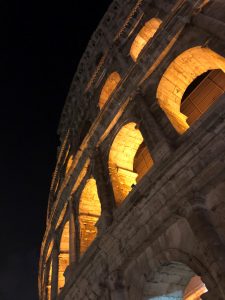 When I'm traveling (or even when I'm not – who am I kidding?) my favorite things to do include going to the theater, getting on a boat, or wandering through museums.
Contact Sarah at sdonnelly@masslibsystem.org
Get to know our team! Check out more of our Meet the MLS Team profiles.